Mother's Day is the perfect excuse to gather your girlfriends, your mum, your aunt or sister and celebrate the mum life with a delicious high tea (preferably prepared by partners and kids) – happy mum, happy day!

Whether you're celebrating Mother's Day with morning tea, afternoon tea or a quick happy hour in the backyard while watching the kids play, here's a sweet bouquet of high tea recipes perfect for marking the occasion. And they're so easy, the kids can get involved too – or even whip the whole high tea up on their own!
1. Sip it, strawberry mocktail style!
It's never too early for a mocktail! Four ingredients are all you need – and with the inclusion of strawberries and cucumber, it's practically HEALTH FOOD. Kitchn gives you the heads-up in how to create your own Mother's Day bevy. Of course, if you want to turn your mocktail into a cocktail, add a dash of Pimms. Yum!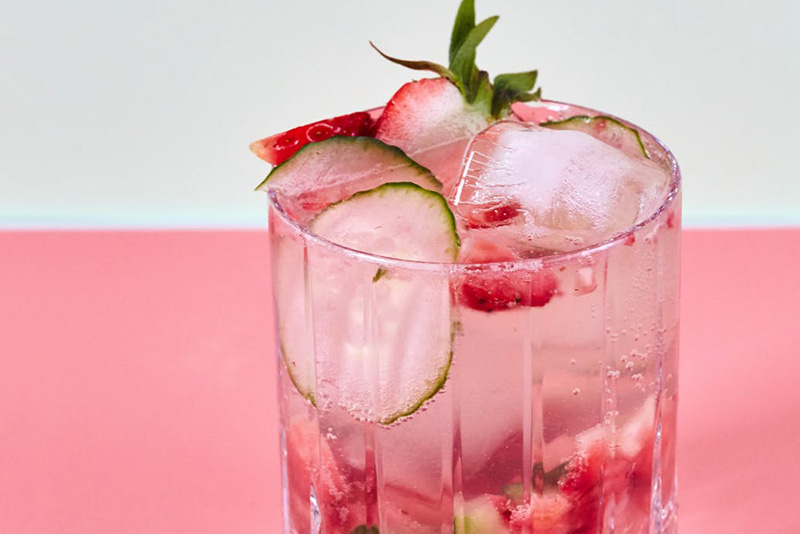 2. Muffin tin quiches
High tea needs some savoury fare and mini quiches fit the menu just so. Take one packet of puff pastry and one packet of sliced salmon and turn it into some super fancy looking, scrumptious individual quiches. Run over to Donna Hay for the recipe!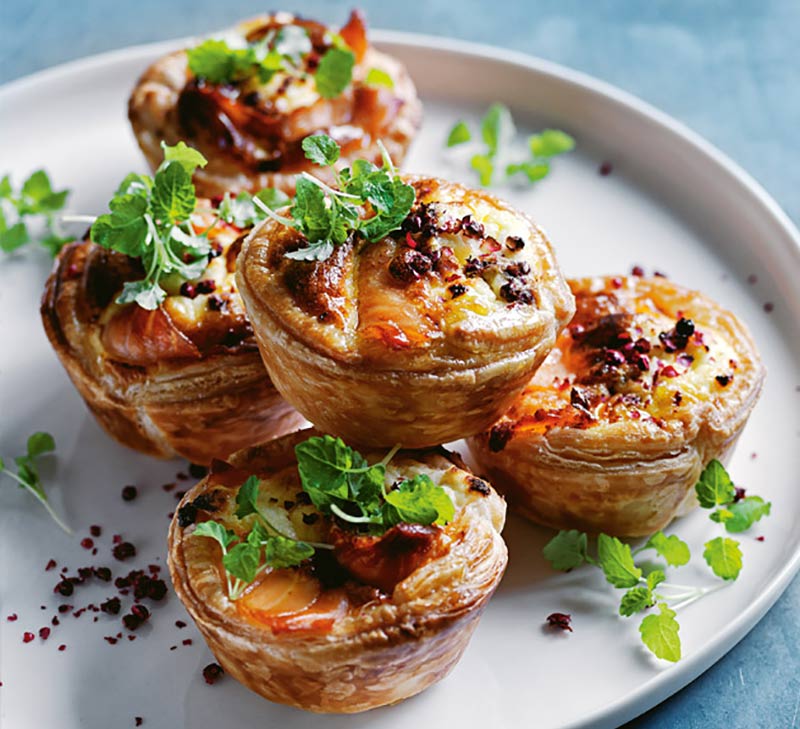 3. Showy finger sandwiches
Sandwiches get a swish looking makeover for Mother's Day. Removing the crusts and slicing the bread into sandwich fingers makes ALL the presentation difference for your Mother's Day high tea (even if the kids don't want to get any fancier than Vegemite or the staple ham and cheese). For more ideas check out this turkey or salmon combo from Food To Love.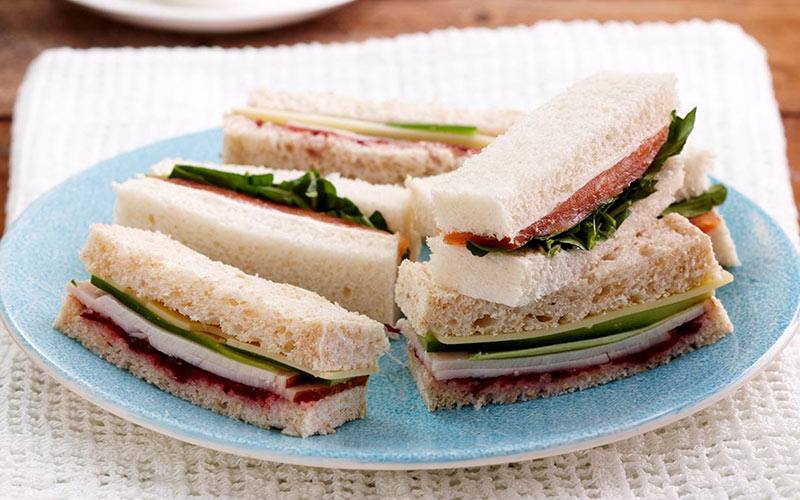 4. Sausage rolls for the young and (gracefully) old
Something for the mums AND the kids, sausage rolls are always a crowd pleaser. We have our own delicious version for these tasty morsels, right here at Mum's Pantry. It's one of our favourite high tea recipes for Mother's Day – and any day!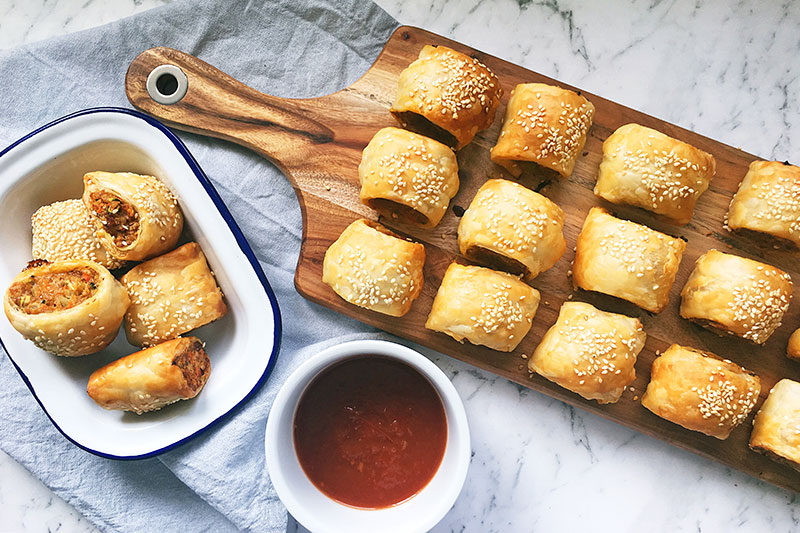 5. A cheese feast
Using a large plate or chopping board, flex your grazing board muscle. Mum's Pantry created several divine platters (all the cheese!) earlier this year, and you can too! This is a very modern twist on those tiered high tea plates and one that looks super impressive for minimum effort.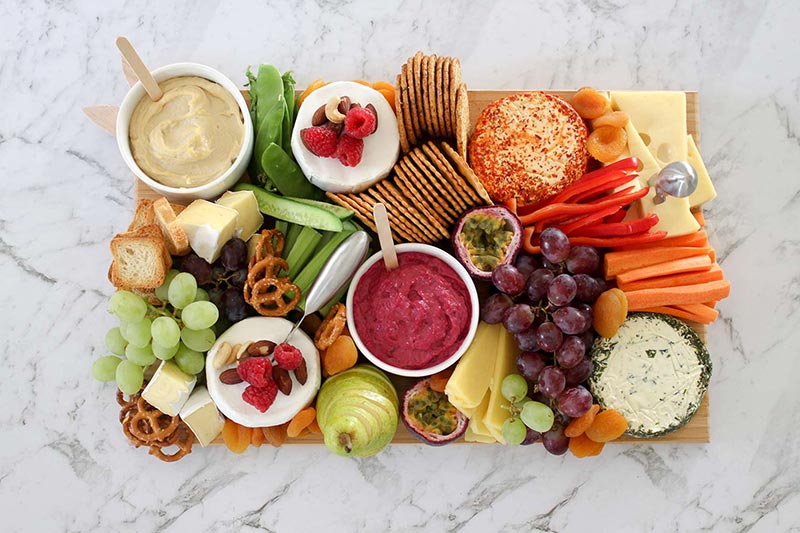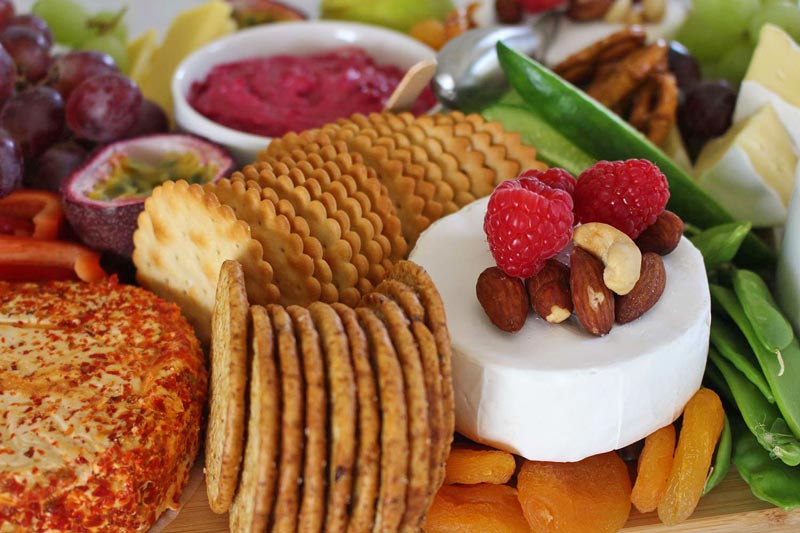 6. Scones with hefty dollops of  jam and cream
Mother's Day calls for scones, jam and cream. Taste has an awesome scone recipe to follow and Mum's Pantry has our own version that uses only three ingredients. So easy. Whichever scones recipe you try, there's only one question – jam or cream first?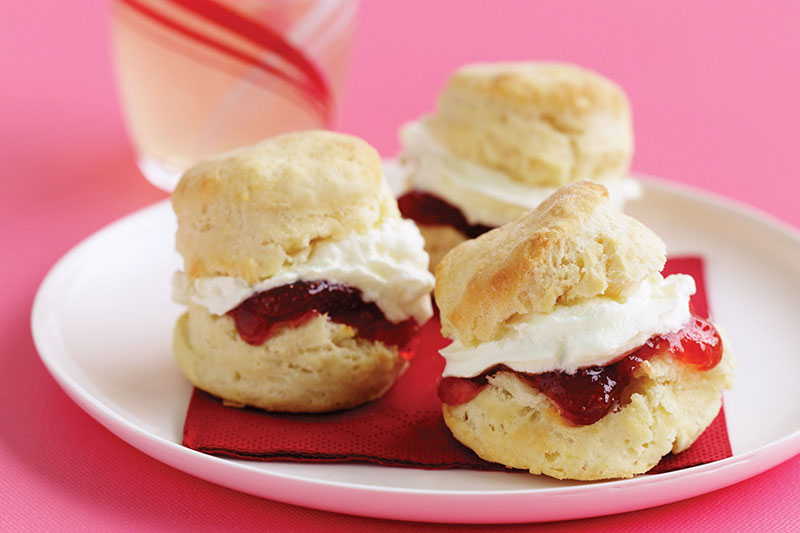 7. Fun fairy bread
Sprinkle Mum in (sprinkle) love with a plate of fun fairy bread – the kids will love it! For the non-Aussies among us, head to A Simple Pantry for the low-down on fairy bread.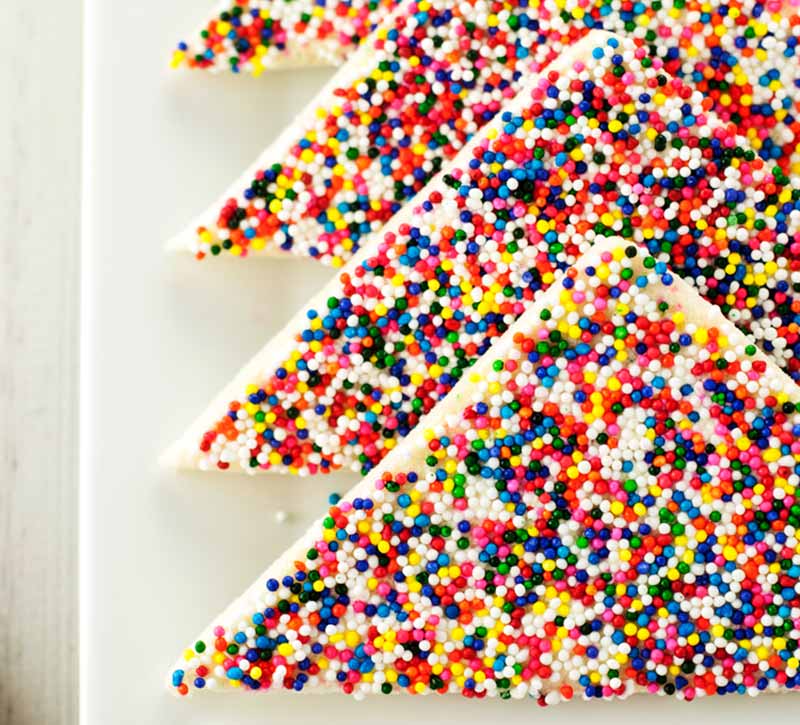 8. Epic cookie desserts
A baking trend taking the baking world by storm, the biscuit (or cookie) cake is a dreamy Mother's Day high tea showstopper. Feel up to the challenge? Sugar Hero shows us how to make these cute tarts. Or throw caution to the wind and try Taste's seven-step recipe for the biggest heart of them all. May the baking force be with you!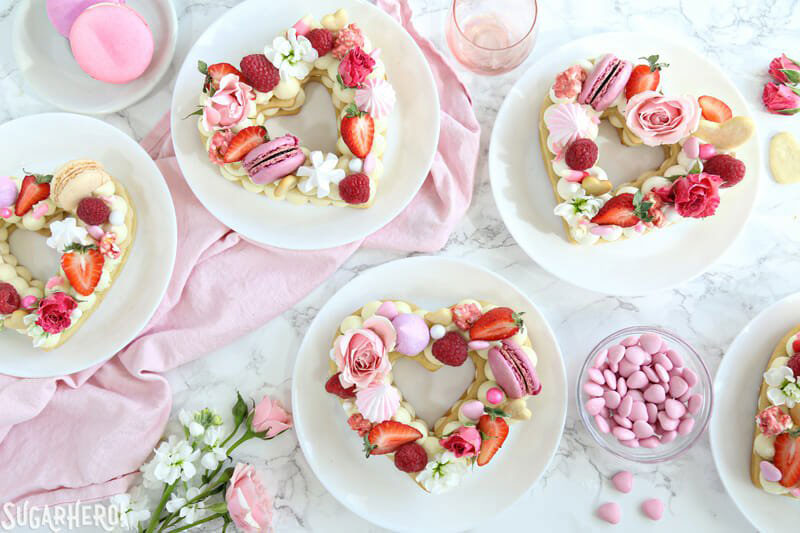 9. Traditional sponge cake
Don't want to fuss a lot with a fancy shmancy cake? Try your hand at a sponge cake. Impressive as it is delicious, it's as easy as sandwiching two cakes together with jam, berries and cream. You can totally cheat by buying two plain sponge cakes at the supermarket, or McKenzies has an awesome recipe to follow.
10. Cup of tea biscuits
Part craft activity, part delicious sugar loaded morsel of sweetness, the kids will love making these retro tea cup biscuits for your Mother's Day high tea. No baking is involved, just construction! For all the details, see Encore Kids Parties.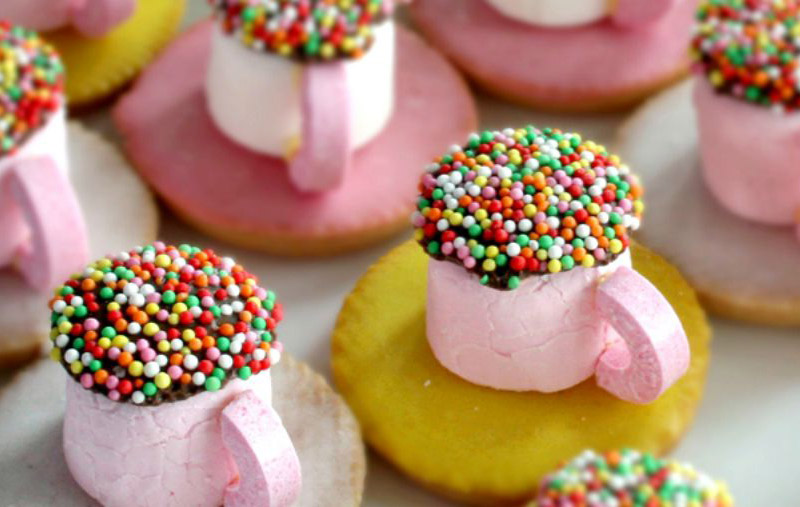 From all of us here at Mum's Pantry, we wish you a wonderful Mother's Day. Fingers firmly crossed for a sleep in!