No ordinary pots and pans, RACO saucepans and skillets are true gems in the kitchen cookware crown.
So much so, they'll have you wanting to cook more!
This brand is synonymous with longevity and durability in the kitchen. So when the awesome team at RACO sent us some items from their Commercial Stainless Steel collection, I was all too keen to get into the kitchen to give them a go, whisk at the ready.
Come see what we thought of the RACO Commercial cookware collection after giving it an extreme workout in the Mum Central test kitchen.
RACO Commercial Heavy Duty Three Piece Saucepan Set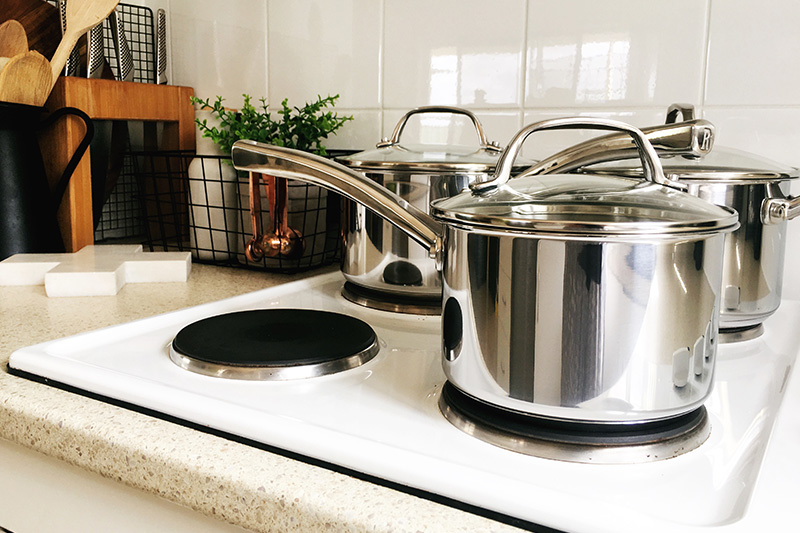 First impressions
First impressions count. The very first thing I noticed (apart from obviously how fancy they look in all their super smart and shiny stainless steel glory) is how well weighted the saucepans are. The stainless steel handles fit comfortably in the palm of your hand, just right.
Not only do they look amazing quality, they feel it too.
The three sizes in the set include:
16cm/1.9L saucepan – perfect for small quantities of sauces, porridge, baby's vegetables
18cm/ 2.8L saucepan – the awesome all-rounder of the bunch, this middle saucepan will be the master of the winter vegetable boiling, the fruit stewing and the rice boiling
20cm/3.3L saucepan – the biggest of the set is the one to really really win me over. It's a nice size for large batch cooking without being too big and cumbersome.
The straight vertical saucepan walls are also excellent for saving space on even the smallest of cooktops.
Plus, glass lids! Swoon, I love a glass lid. Made using tempered glass, you can peek through without lifting the lid to see that what you're cooking is simmering away. No one wants precious steam escaping and taking even longer to get dinner on the table.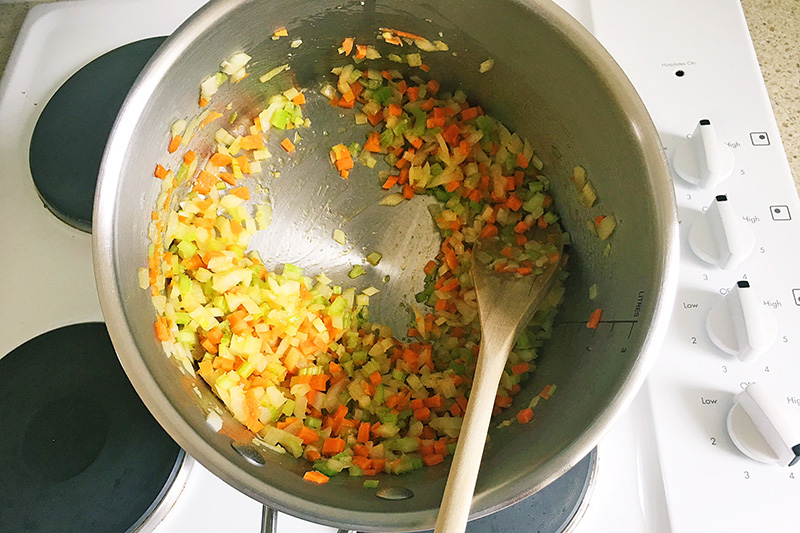 Stand out performance
The heat expertly disperses across the base of each saucepan in the RACO Commercial cookware collection for even cooking. After easily sauteing vegetables, I left a pot of Bolognese sauce simmering for nearly 40 minutes, without any burnt bits caught on the bottom. Which is nothing short of amazing, especially so with a not-so-easily heat controlled solid electric hotplate. Hallelujah!
These saucepans are taller than what I'm used to using and it's a design element that I love. Nothing flicks out when I stir with all the flair of a Masterchef and I easily whisked my béchamel sauce like a mad lady with no splattering mess.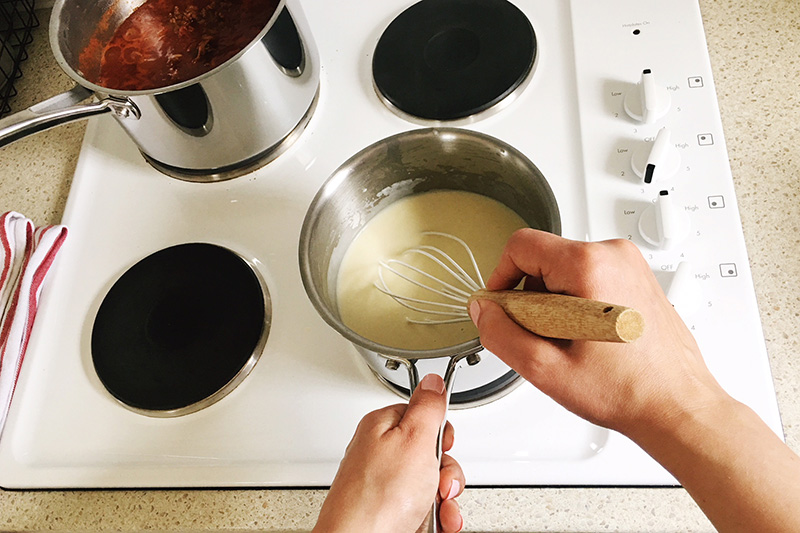 Worthy notable mentions
Internal measurements will prove very handy, I'm sure. After all, it's an easy way to know if you're going to have enough sauce for that mornay or lasagne! Wondering if these saucepans are suitable for your kitchen? Great news folks, they can be used on any cooktop – induction cooktops included!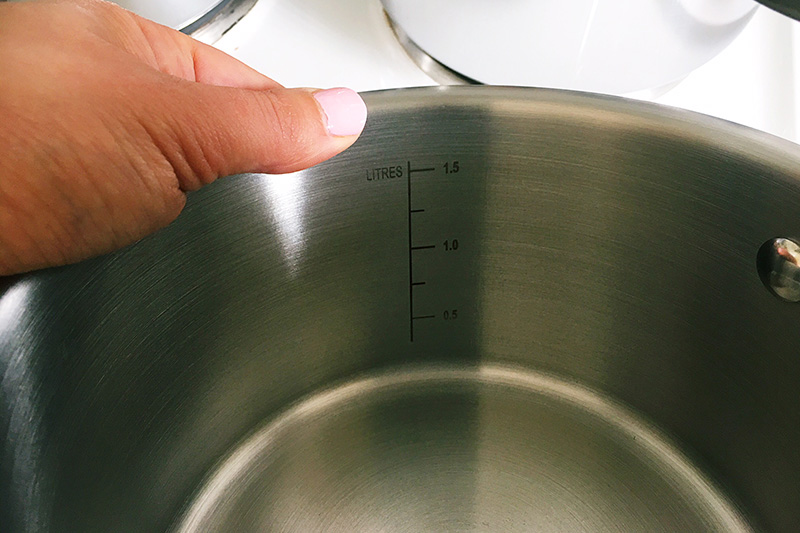 ---
RACO Commercial Heavy Duty Non-Stick Open Skillet Twin Pack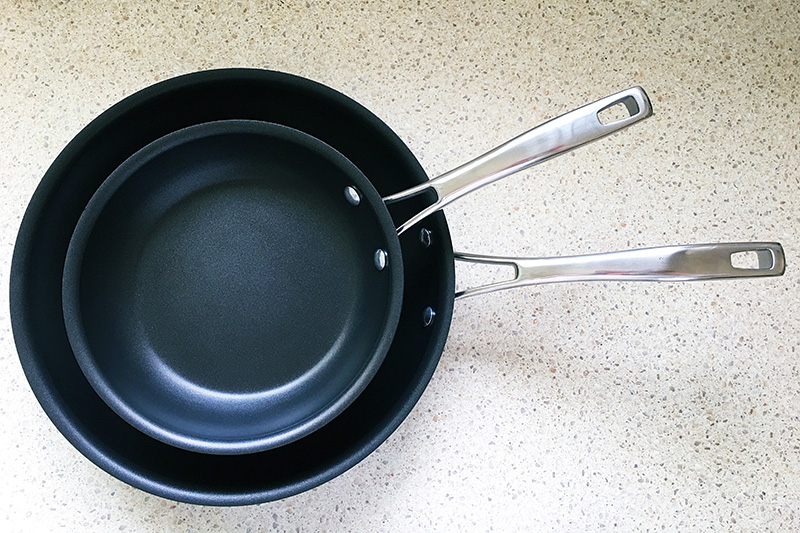 First impressions
Not usually one to use a stovetop frying pan due to many not-so non-stick disasters in the past, I proceeded with caution on this one. The twin pack includes 20cm and 28cm skillets and RACO are spot on with the pairing of sizes. Again, they're weighted perfectly without being too heavy and the handle design is the same as the saucepans. Excellent for those of us who like our cookware matchy-matchy.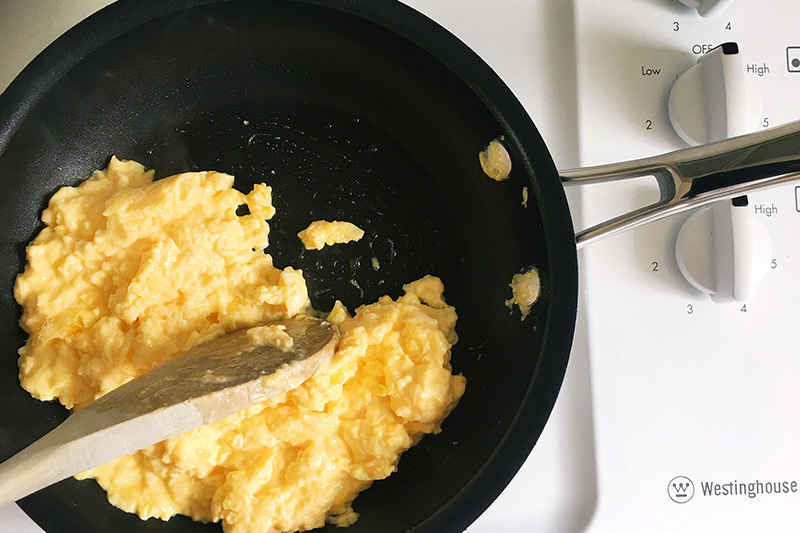 The test
Eggs are the ultimate skillet test. I threw caution to the wind and decided to use the smaller of the two skillets for a bit of scrambled egg action. To say I was amazed is an understatement. The egg did not stick at all. Not even a little bit. I was able to scrape it clean with a silicone spatula. Eggcellent! Side note – this size is also perfect for breakfast and single meal frying. Chicken nuggets for one, fish for one, eggs, bacon, haloumi – yes to all of them.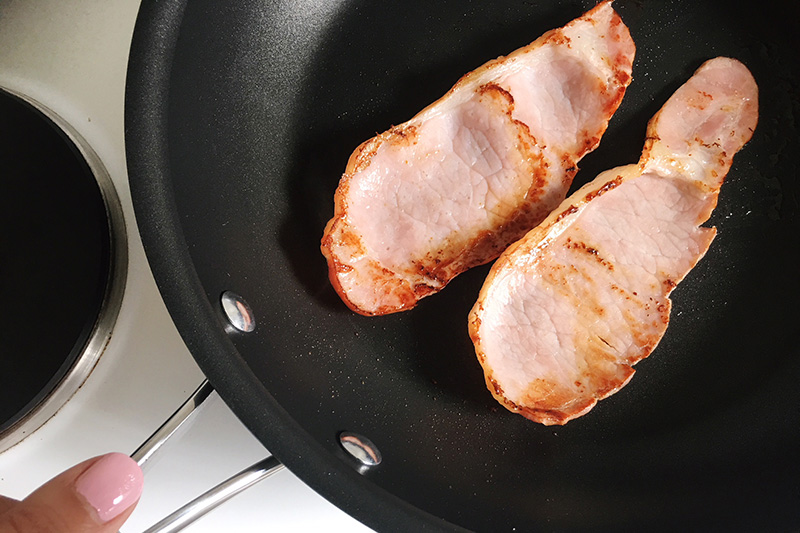 I did use the larger skillet to fry up a couple rashers of bacon and again, no sticking. I didn't even oil or grease the pan, so I'm amazed that no tiny bacon morsels stuck to the surface. These skillets can also go straight from stovetop to oven (up to 260 degrees Celsius) and so, I popped it straight into a moderately hot oven for close to ten minutes – simply because I can. Again, I could have just about wiped the pan out clean with a cloth.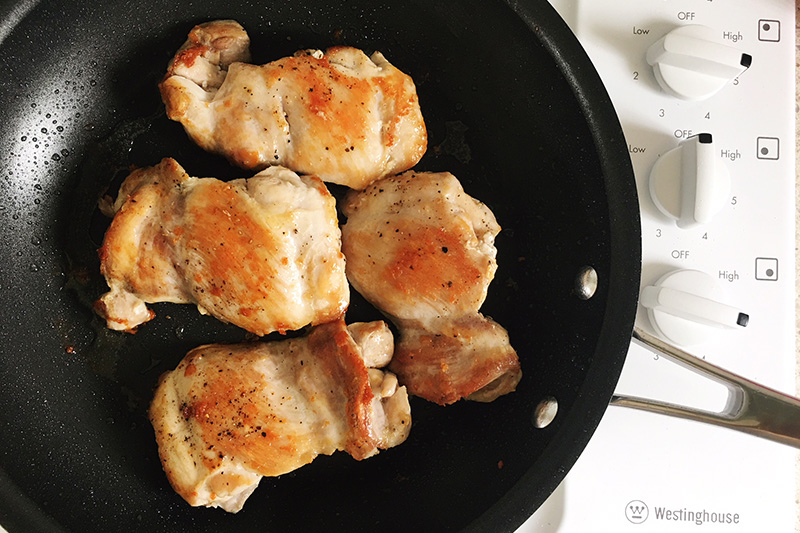 But wait there's more
Next on the RACO Commercial cookware test menu, I got busy cooking our tea. Chicken thighs were seared perfectly, golden brown with a delicious crust – around four minutes either side over a medium-high heat was all it took!
I set the chicken aside to slice and popped vegetables straight in for a few minutes of cooking. The curved skillet wall made it easy to toss contents, with plenty of room to return the sliced chicken to the pan. The tall edge/side of the pan made it super easy to stir through the tomatoes and pesto, all I had left to do was serve up.
An all-round awesome skillet for shallow or stir-frying.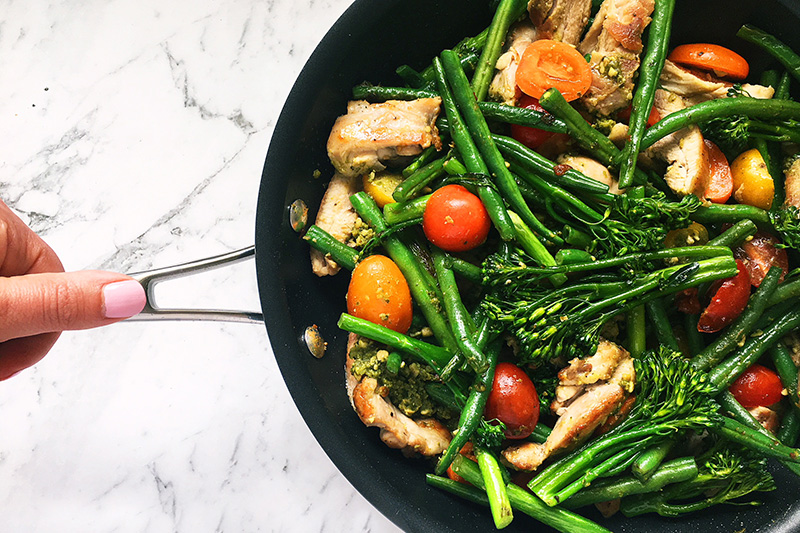 Stainless steel too hot to handle?
No way! Put away your tea towels and pot holders, the stainless steel handles of these saucepans and skillets remain cool on the stovetop. Of course, if you're pulling a skillet out of the oven, that will most definitely be hot and need an oven mitt. But otherwise, nup.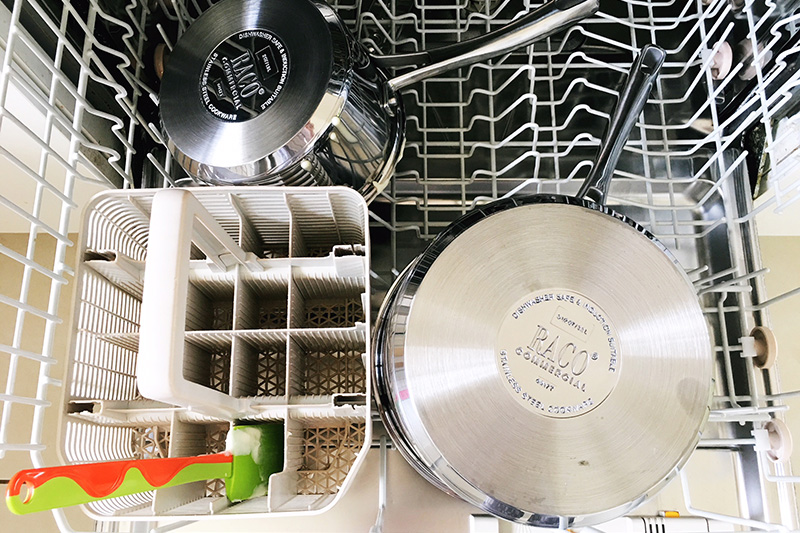 Final words from the family cook
Both the saucepans and skillets feature two of my favourite words, right there on the base – dishwasher safe. And all the pots and skillets come with a lifetime guarantee. Now that, in true icing on top style, has to be the cheese to the béchamel, am I right?
RACO, hats off to you. Next time someone asks me to suggest a cookware line, I'll tell them they must try RACO!
Want some RACO wares in your own kitchen? Head to RACO to shop direct.