We're BIG fans of Mexican food in my family. Barely a week passes without a bowl of nachos devoured or a taco cleverly constructed and we're always on the lookout for new tasty ideas to try.
We've gathered some great recipe ideas using staple Mexican ingredients which are sure to tantalise EVERYONE'S taste buds! And they won't bust your weekly grocery budget either.
There are two main reasons I love Mexican night at our place. Firstly, it's one of the EASIEST ways to get a whole lot of fresh food into the kids bellies without them kicking up a fuss, because Mexican food is FUN. It's hands-on-food (literally), it's a little bit messy and a whole lot of yum.
The Mexican night ritual in our home is that you 'build' your own dinner, picking as you please. Kids can load up on what they like the most and skimp on what they don't – it's a win for them, plus a win for me!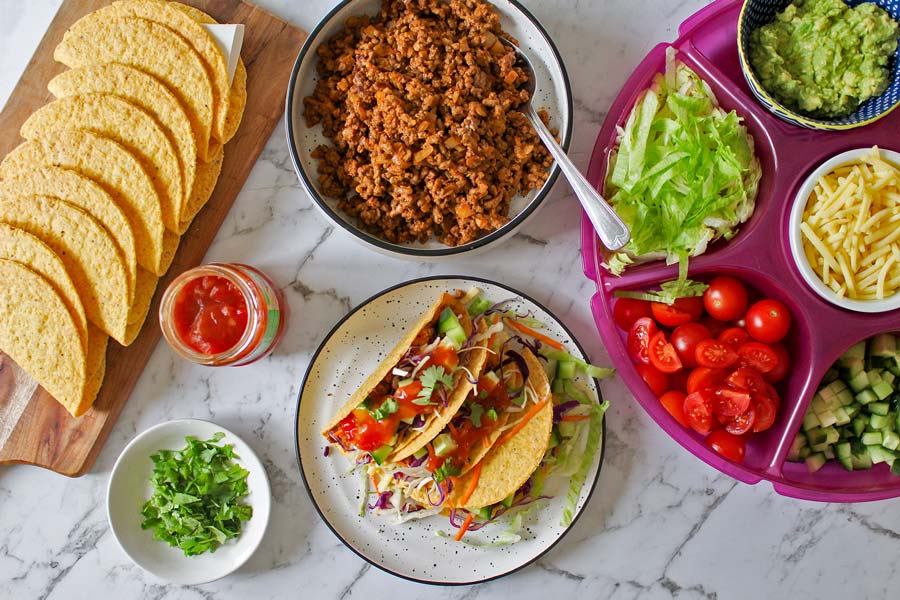 Secondly, I love Mexican food because it's quick to get on the table, particularly tacos. Kids love to help prep vegetables – even the littlest ones can help wash the tomatoes. Or if you're stuck for time, grab a handy ready-made supermarket slaw mix for the ultimate dinner prep short cut. My family LOVE a coleslaw mix with a squeeze of lime juice.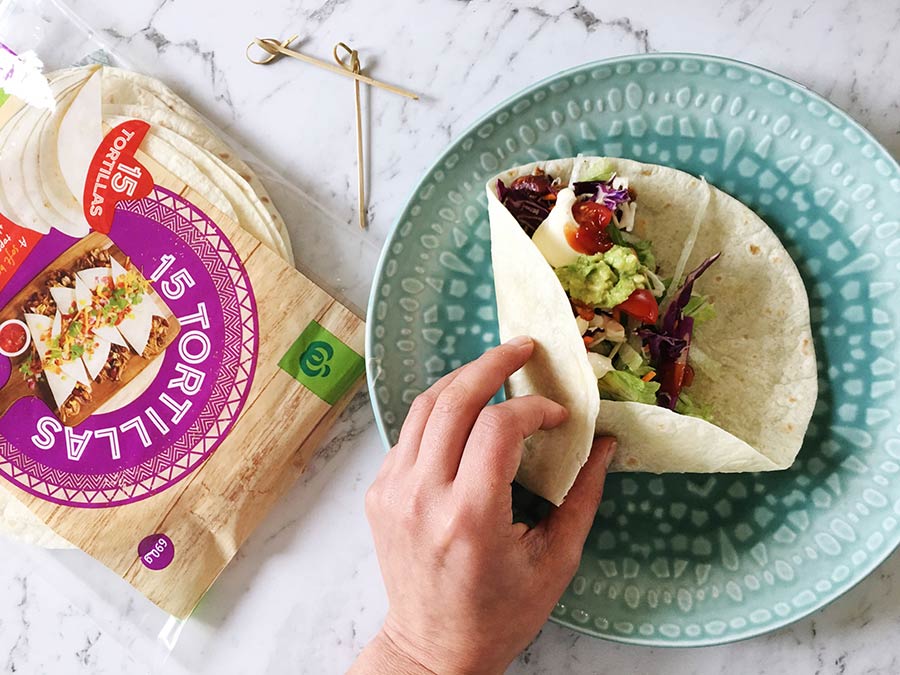 Though Mexican food is a celebration of freshness, you still need those Mexican staples, from tortillas to taco shells and all the salsa in between. Keep it low-cost with the Woolworths Mexican range. With full points for taste and bonus points for value for money (Woolworths taco seasoning costs just $1!), this family budget-friendly range is honestly delicious.
Our family can confidently report that the Woolworths Mexican Tortillas are beautifully soft, the Woolworths Chunky Salsa tastes divine and the Woolworths Taco Shells came up a treat when warmed in my air fryer.
Gluten not your friend?
No one misses out on Taco Tuesday (or Wednesday or Thursday)! For those who must avoid gluten, Woolworths taco shells are gluten free, as are the Woolworths Free From Gluten White Corn Tortillas. Consider everyone catered for!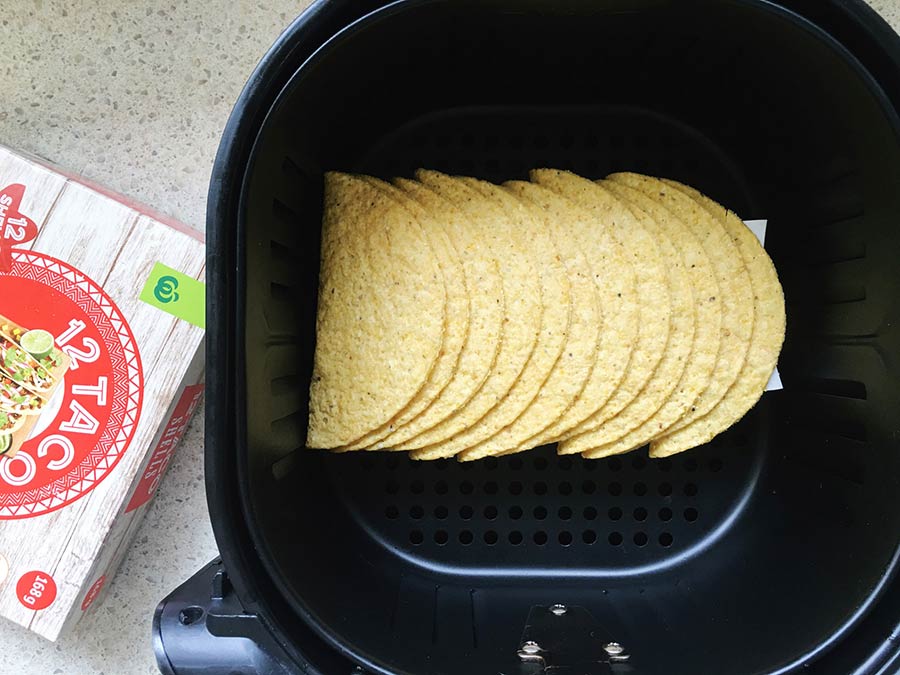 ---
Want more Mexican mealtime inspiration? Read on for delicious, kid-friendly Mexican flavoured dinner ideas that the whole family can enjoy:
MEALS USING TACO SHELLS, TACO SEASONING & TACO SAUCE



Tacos – a firm favourite, use those crunchy shells as intended. Sprinkle cheese in first so it melts a little under the warm meat and doesn't fall out!
Mexican crumbed chicken strips – taco spiced crumbed tenderloins, cooked and ready to dip in taco sauce or salsa.
Cheats nachos – break up taco shells into six wedge shapes to create quick nacho chips, yum!
Taco salad – smashed taco shells, moonlighting as salad croutons.
Mexican beef baked stuffed potatoes – take taco mince, salad and salsa, adding it to a plump baked potato, perfect for cold nights.
Mexican corn cobs – hot corn cobs dusted with a blend of finely grated cheese and taco seasoning plus a squeeze of lime. It's next level corn!
Refried beans – mix taco seasoning through refried beans for a taste sensation.
Mexican meatballs – wrapped in a tortilla or threaded on to a skewer, either way, they're finger licking delicious!
Mexican mince – add taco seasoning to minced turkey, beef or chicken for tacos, burritos.
Taco pizza – pizza topped with black beans, seasoned mince, cheese and taco sauce. A winner with the kids!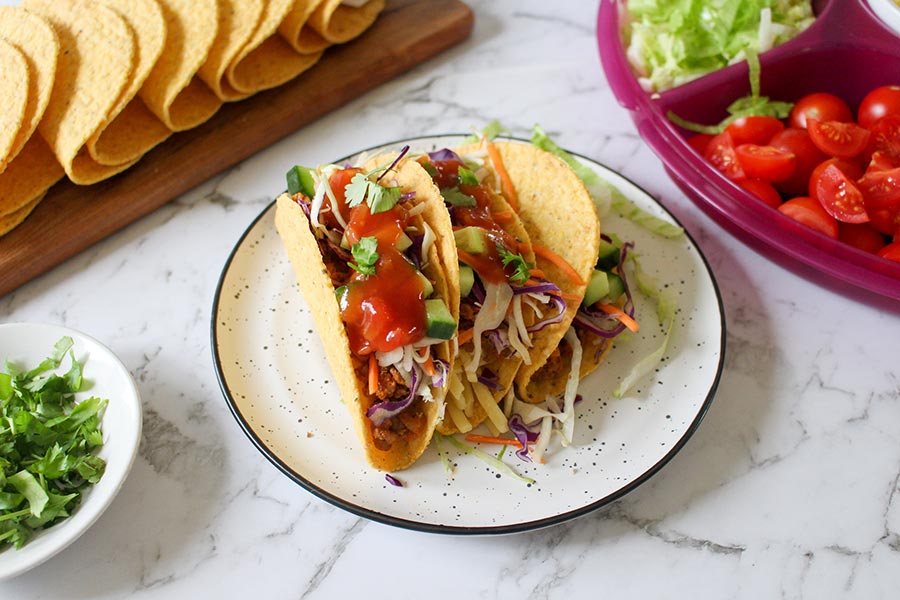 MEALS USING SOFT TORTILLAS



Quesadillas – cheese, bean and salsa filling is a firm favourite of mine. Sandwich tortillas in pairs or stack them in threes.
Burritos – imagination is the limit! Favourites of ours include beef, cheese and bean or chicken. Eat them fresh or baked in salsa and topped with cheese.
Enchiladas – beef or chicken filling cooked in lashings of sauce with capsicum, red onion and grated zucchini. Top with scrumptious chunky salsa, sour cream and cheese.
Taquitos – crispy and delicious filled tortillas, deep fried for a real indulgent treat.
Soft wrap tacos – the perfect crunchy shell alternative, soft tortilla tacos are awesome with crumbed fish and salsa.
Fajita – strips of marinated beef or chicken stir fried with three colours of capsicum strips and wrapped snug in a warm tortilla.
Mexican layered tortilla lasagne – layers of tortillas sandwiched and baked with taco mince and salsa, topped with sour cream and cheese. This meal is one of our family favourites!
Edible tortilla bowl – make a fancy edible nachos / taco / tortilla bowl to show your MasterChef style skills. Shape a tortilla in a bowl and bake until lightly golden in colour. Fill with nachos!
Baked tortilla strips – simply slice a tortilla into strips and bake until golden and crispy.
Mexican pizza bases – fast to cook and crispy, perfect for light pizza toppings.
Huevos rancheros – use a tortilla as a plate for this tasty egg dish, perfect any time of the day.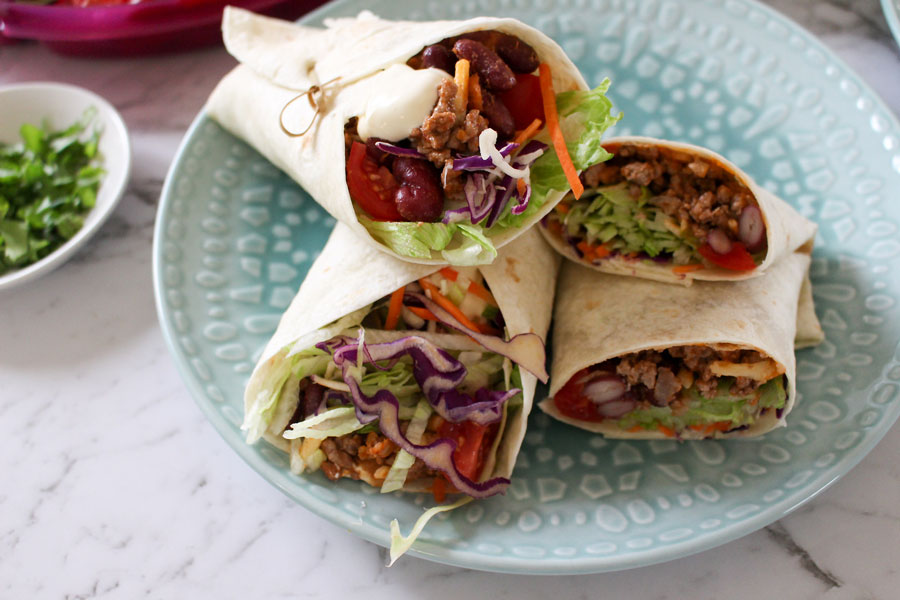 MEALS IN WHICH YOU SPLASH CHUNKY SALSA



Mexican rice – add salsa to water when boiling rice for a mild, spice infused rice side dish.

Deconstructed taco and burrito bowls – add a delicious salsa dollop to dig in to, together with sour cream. A great idea for kids who don't like mixing their ingredients together.
Tacos – for those who want an added spice kick to their sauce (that would be me!).
Nachos – be sure to add pockets of salsa between layers of chips for soft and delicious nachos. Every mouthful, delicious!
Layered Mexican dip – layer refried beans, guacamole, sour cream, salsa and cheese and dig in with corn chips for a delicious movie snack.
Mexican layered salad – layers of lettuce, diced tomato, capsicum and cheese topped with sour cream, salsa and corn chips – it's my favourite during summer time!
Mexican shakshuka eggs – eggs cooked in a pan of simmering salsa and vegetables – the meal that can be breakfast, lunch AND dinner.
Mexican pizza – use salsa as a base sauce for pizza. Add taco seasoned mince and cheese, yum!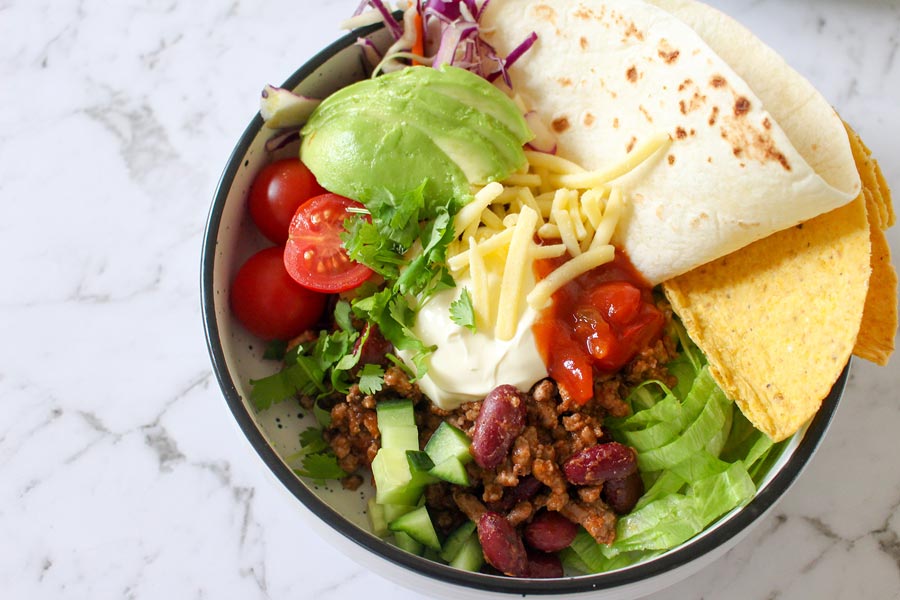 ---
TACO TOP TIP

Setting ingredients out separately in a 'taco building station' will often see kids go back for a second helping because of the fun construction factor. Let them be boss of their plate, piling fresh salad into their taco shells.
Don't despair if you have a fussy eater who avoids salad – grate zucchini and carrot into your taco meat during cooking to add more nutritional value. It's a sneaky but effective, tried and true vegetable smuggling hack.
---

The Woolworths Mexican range includes taco seasoning ($1), taco shells (12 pack, $2.40), tortillas (15 pack, $4), jumbo tortillas (6 pack, $4), mild chunky salsa ($3.29), medium chunky salsa ($3.29), mild taco sauce ($2.50) and gluten free white corn tortillas (10 pack, $3.50).

The fresh food people by name and nature, Woolworths love to bring families together around the table over fresh food. You'll find all your Mexican dinner needs – from tortillas to coriander – at Woolworths, making a fun, delicious and fresh family dinner easier than ever to shop for!
This is a sponsored article for Woolworths.