Many of us are familiar with the dinnertime dash into the local supermarket, bolting through the checkout with a hot rotisserie chicken in hand. Here's 12 delicious and completely doable dinners using a BBQ chicken.
More often than not, recipes using a BBQ or rotisserie chicken call for the meat to be shredded, which is super easy. Simply carve the chicken as normal and then shred the pieces with two forks. Leftover shredded chicken meat can be frozen and is awesome for sandwiches and wraps.
1. Chicken noodle soup
Great for autumn, winter and when feeling poorly, chicken noodle soup is always a mug of comfort. Make your own using this Taste recipe.
2. Chicken tetrazzini pasta
Little Spice Jar's recipe for cosy, creamy chicken tetrazzini is the ultimate pasta bake. Topped with delicious crunchy breadcrumbs, it's sure to become a family fave.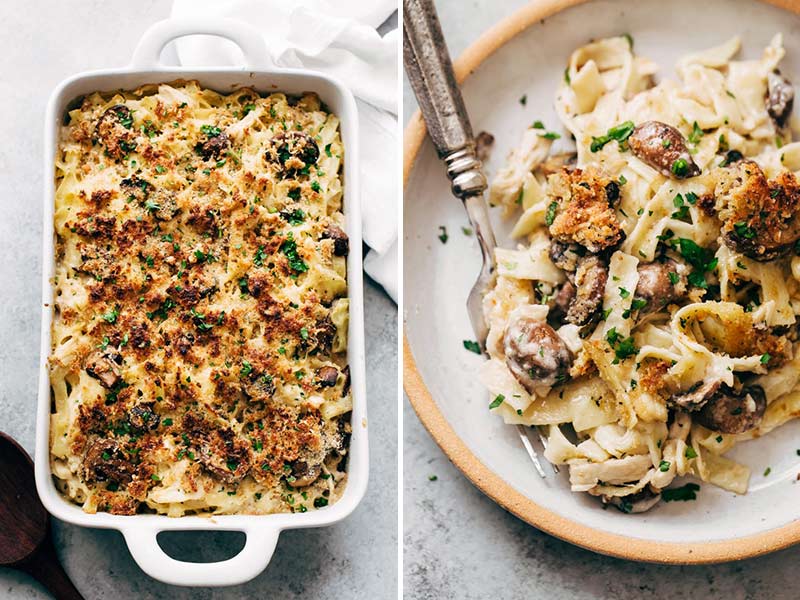 3. Chicken and peach salad
Chatelaine shows how to take the humble chicken salad to a tasty new level with the delicious inclusions of peach and couscous. Get in my belly!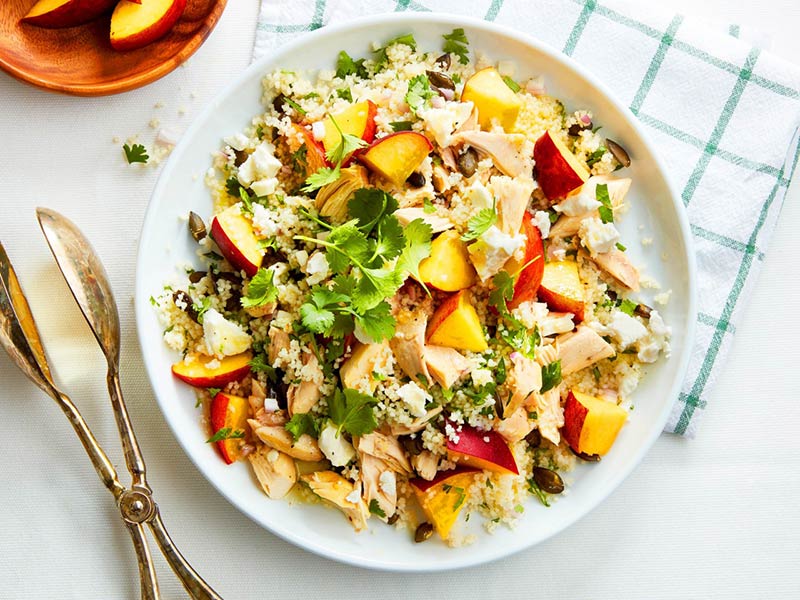 4. BBQ chicken pizza
A firm family favourite, shred the BBQ chicken and make pizza with all your favourite toppings. Hop on over to House Of Nash Eats for pizza making inspiration.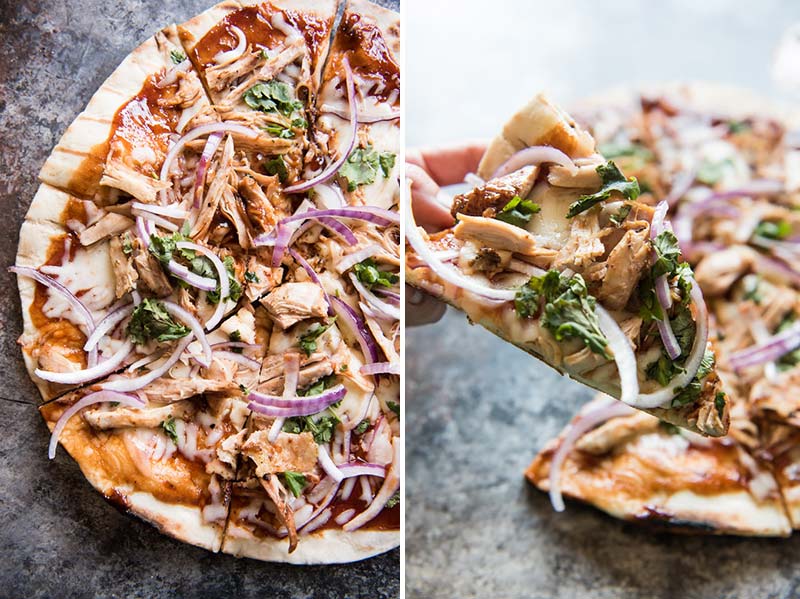 5. Creamy chicken and wild rice soup
For those who want a little more guts to their soup, try this Cooking Light version of chicken soup with bacon and vegetables. It fills grumbling tummies in an instant.
6. Chicken enchilada casserole
Mexican night just got a whole lot easier, thanks to this tasty BBQ chicken enchilada casserole from Gimme Some Oven. It looks finger licking good!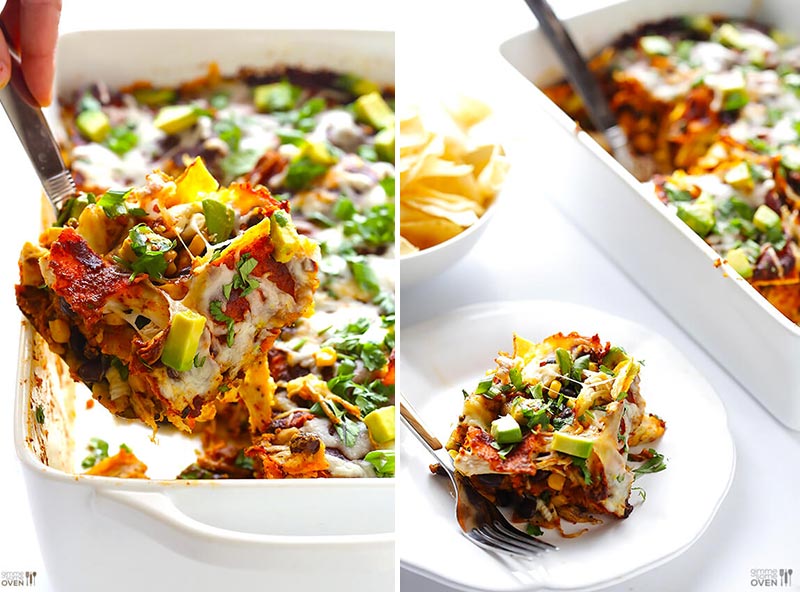 7. Sun-dried tomato chicken and gnocchi
This pasta dish looks right up my street. Soft potato dumpling gnocchi combines with sun-dried toms and chicken, don't mind if I do. Head on over to Eat Yourself Skinny for all the recipe details.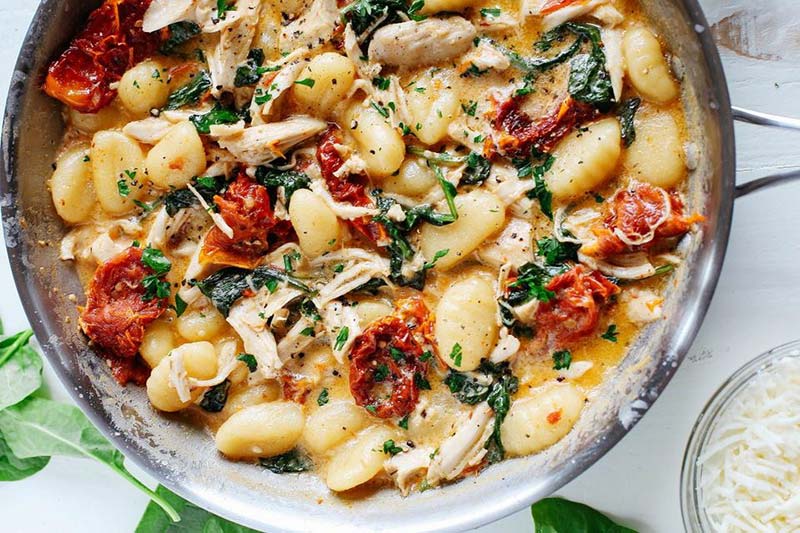 8. Chicken quesadillas
Quesadillas are as delicious as they are easy to make – especially if you have a flatbed sandwich grill. Whip up these beauties from Taste and Tell for a quick and easy dinner.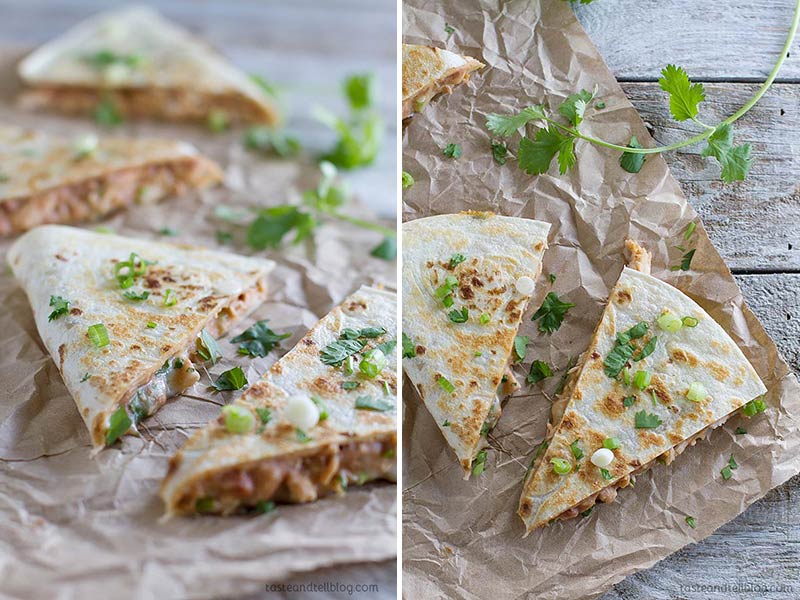 9. Chicken tacos
An oldie but a goodie. This speedy chicken taco recipe from Delish shows just how quickly you can get dinner on the table. Yum!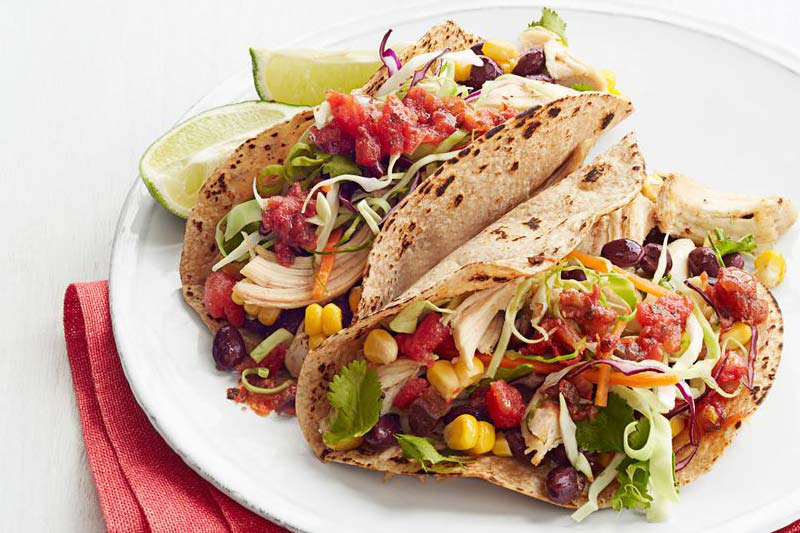 10. Chicken zucchini rolls
A dish which requires just four ingredients, but delivers a whole lot of flavour – it's healthy AND delicious. We can thank the talented Primavera Kitchen for this recipe.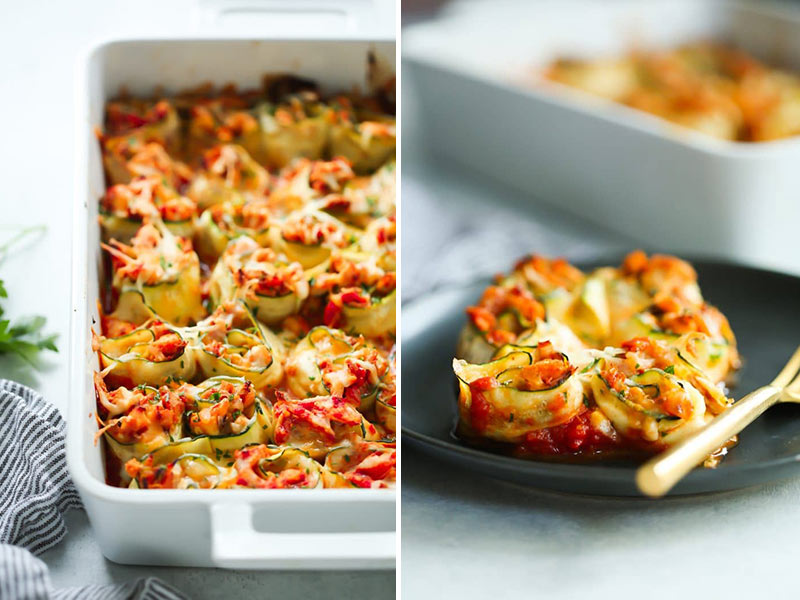 11. Mini chicken and vegetable pies
Get your silicone muffin pans out, a few sheets of puff pastry and get your mini pie bake on! Perfect for lunch or a light meal, the Taste team make this chicken dinner a real winner!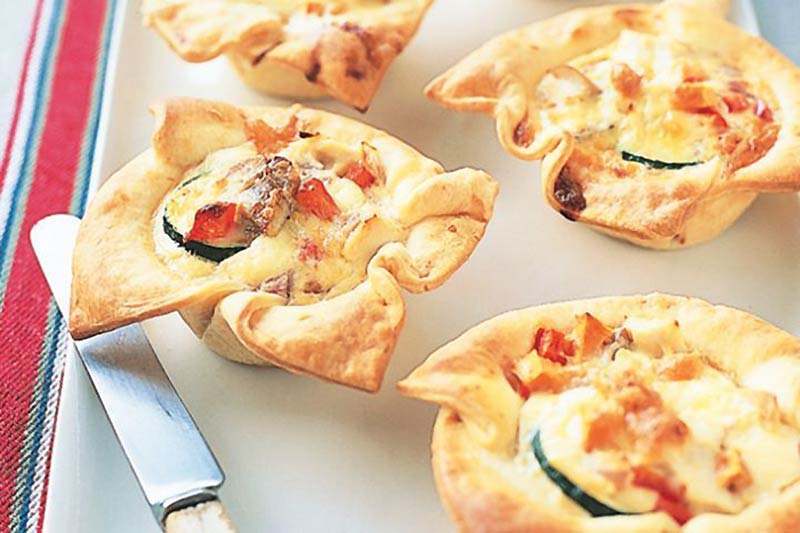 12. Chicken and vegetable risotto
A tasty choice for the rice lovers among us. BBQ chicken in hand, jump on over to Taste for the recipe.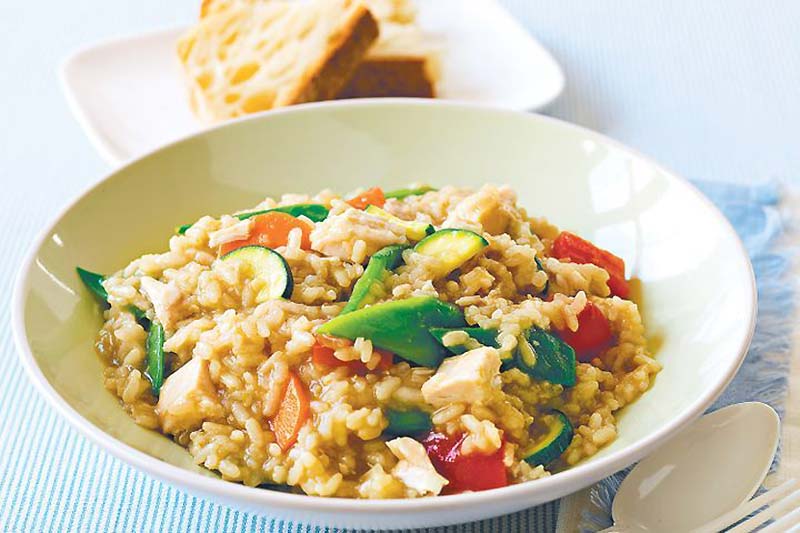 Looking for another easy chicken dinner? Try this recipe for one pot honey mustard chicken with potato.