A mythical creature they might be, but unicorn cakes and treats are turning up at birthday parties everywhere – and we can't get enough of it!
Manes made from luscious swirls of buttercream icing, metallic fondant horns and the cutest of pointed ears, all finished with a dusting of edible glitter and a sprinkling of sprinkles. This is one party trend we really hope sticks around to spread its magic for a  while longer yet.
Come check out our magical (and undoubtedly delicious) gallery of unicorn themed cakes and party food ideas perfect for a unicorn party. Let us know if you plan to give one a go!
1. Pretty in pastels unicorn cake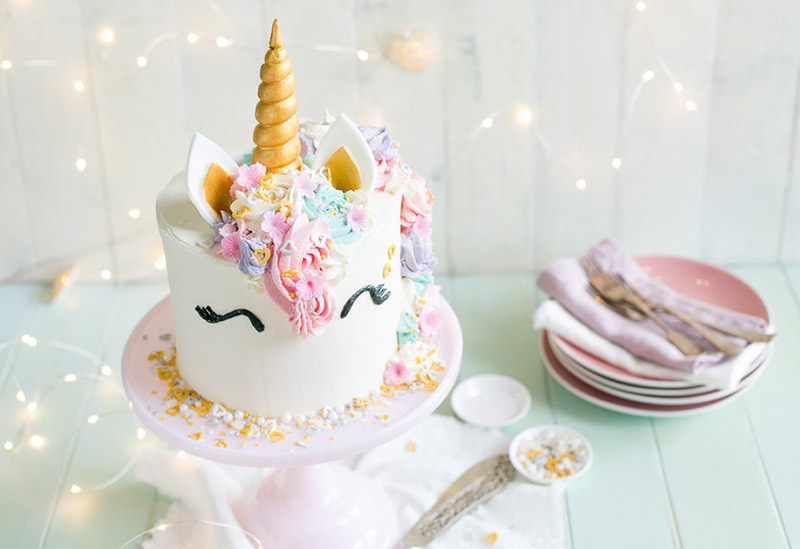 2. Pack a purple and pink punch
Colour is everything on a unicorn cake. Colour it in pretty pastel hues as seen here by Star and Sweet for a bit of birthday whimsy that's so gosh darn pretty.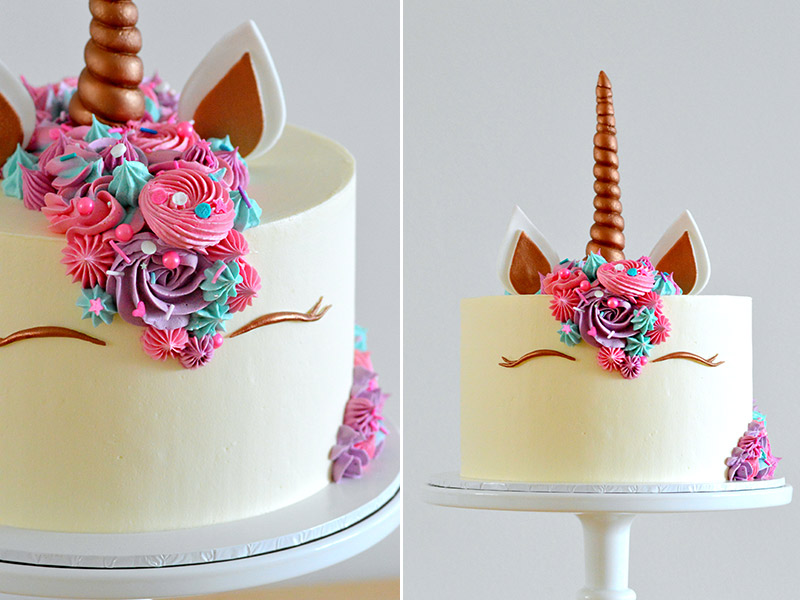 3. All the sweet and petite unicorn cakes!
From Baker's Brew, sweet and petite unicorn horn cupcakes and the main event, the unicorn cake.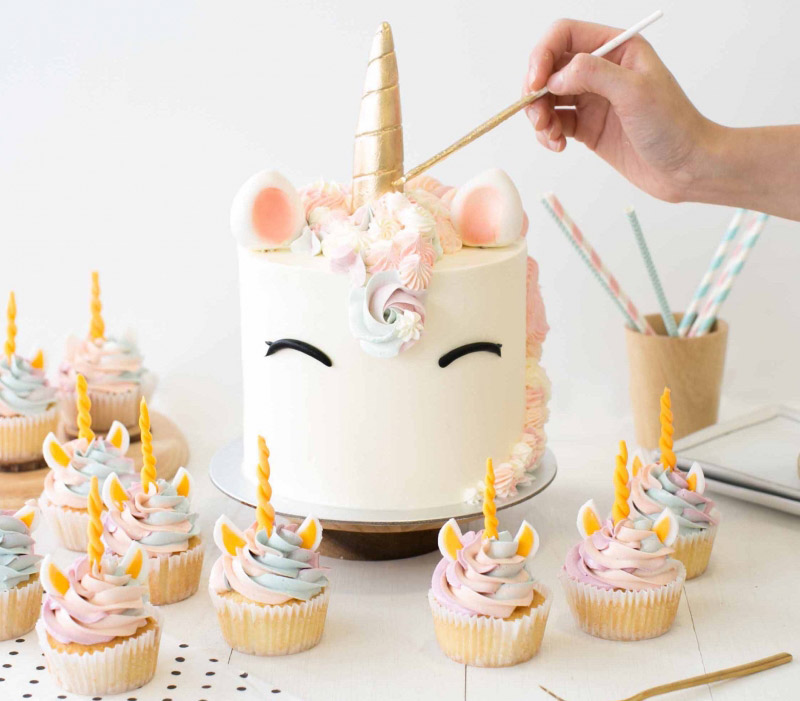 4. Be bold and beautiful
Of course there's always a few who buck the trend and go dark with brilliant results. Perhaps just don't look at your tongue after eating it. We love this one from Sugarlips Cakes!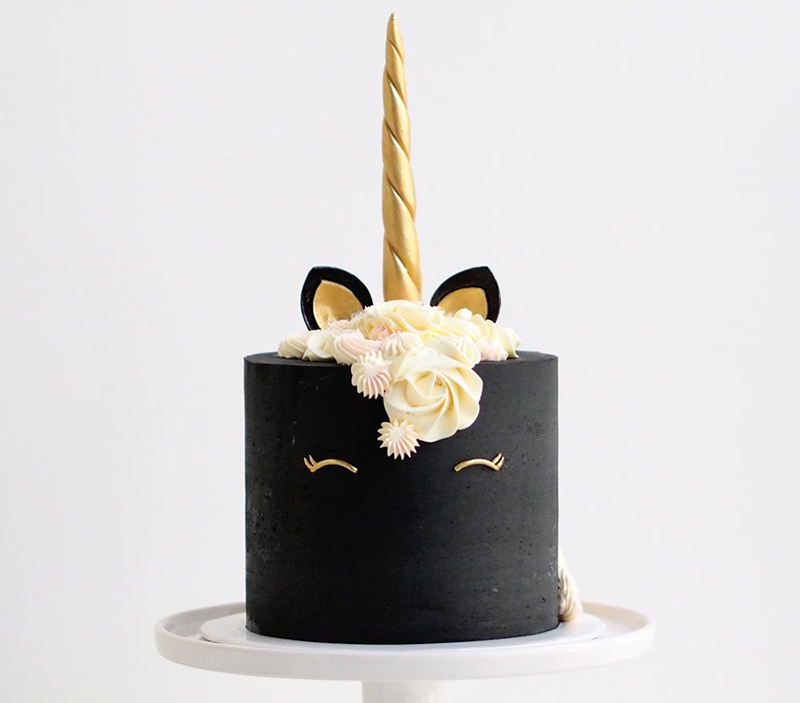 5. Unicorns don't discriminate – the vegan edition
No matter your dietary requirements, cakes from gluten free to vegan varieties can get a unicorn makeover. Try this unicorn cakes recipe from The Little Blog Of Vegan.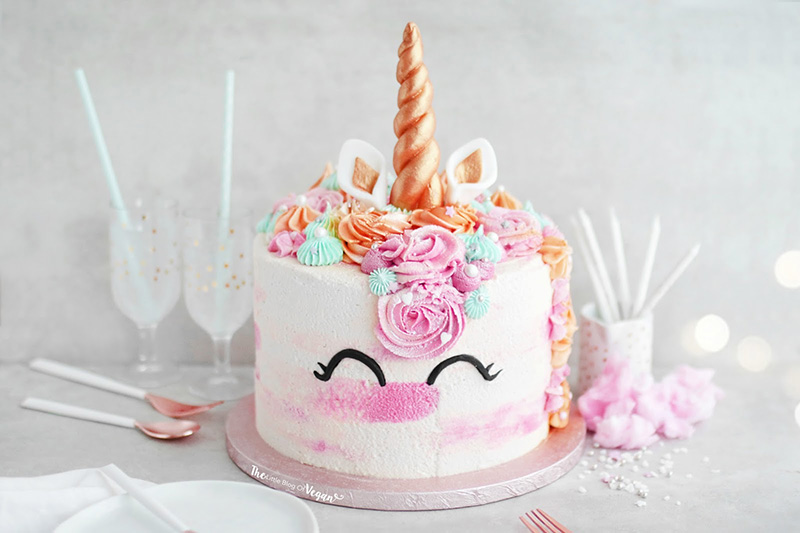 6. Unicorn, unicorn, let down your hair
It's all things rainbow when discussing unicorn themes – including manes!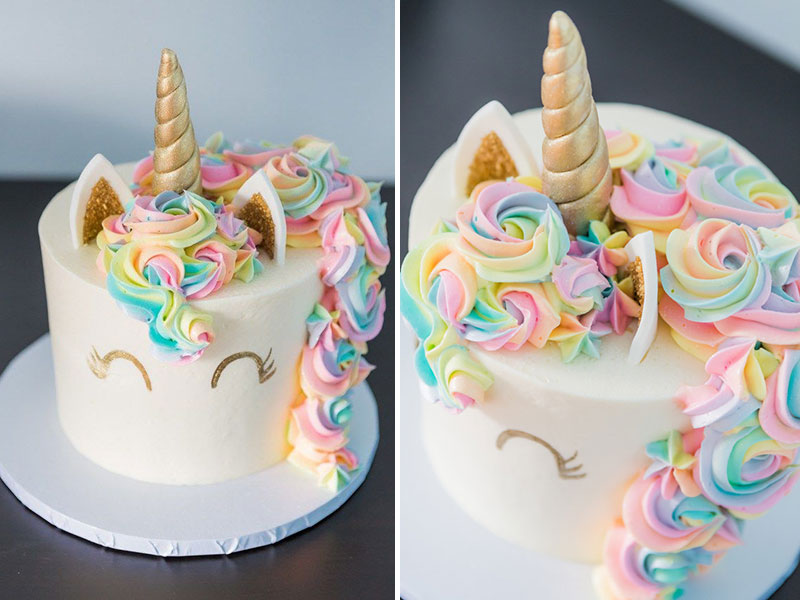 7. Eat your unicorn cake (and ice cream too)!
Unicorn ice cream containing rainbow colours, sprinkles and glitter, oh my.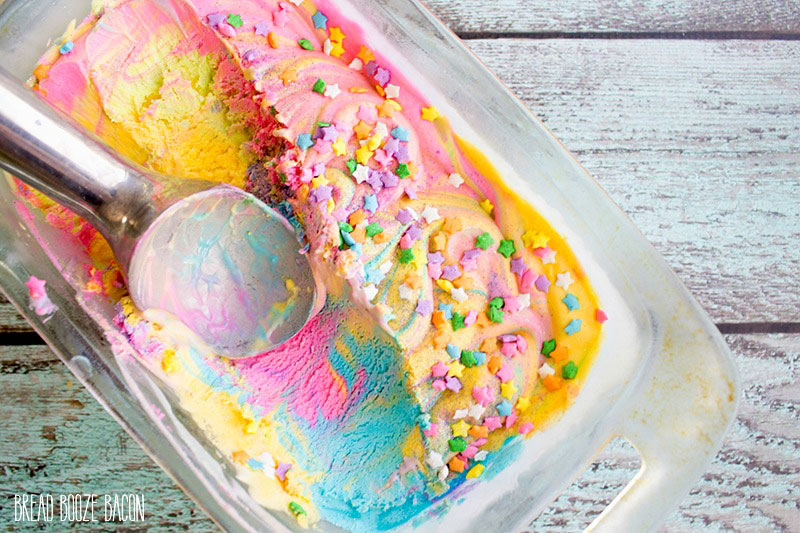 8. My milkshake brings all the unicorns to the yard
If you're not up for eating it – you can drink it. Sugar Hero gives you all the directions (and a helpful video) on how to replicate their spectacular unicorn milkshakes for your next party!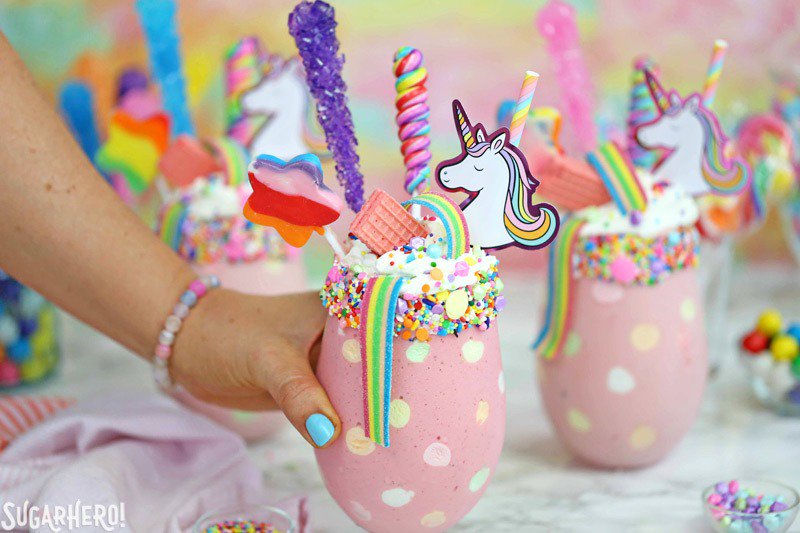 9. A magical cupcake
The icing on the cake, the glitter to the horn – parties are made with details, are they not? Spread the unicorn love far and wide with unicorn cupcakes.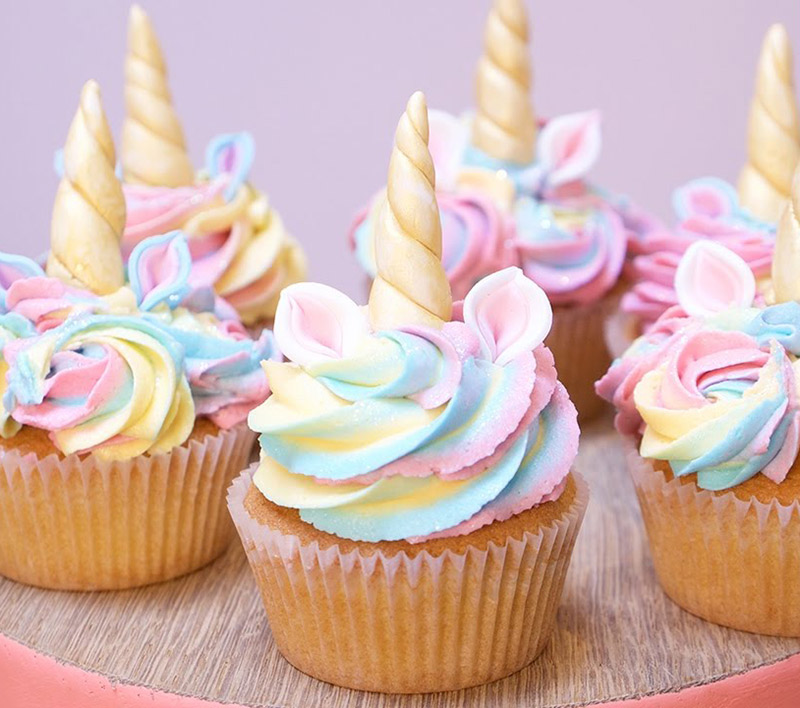 10. When two trends collide, we give you unicorn macarons!
Don't hold the sugar! It's a party, after all. And every party deserves some fancy unicorn macarons made by uber talented bakers.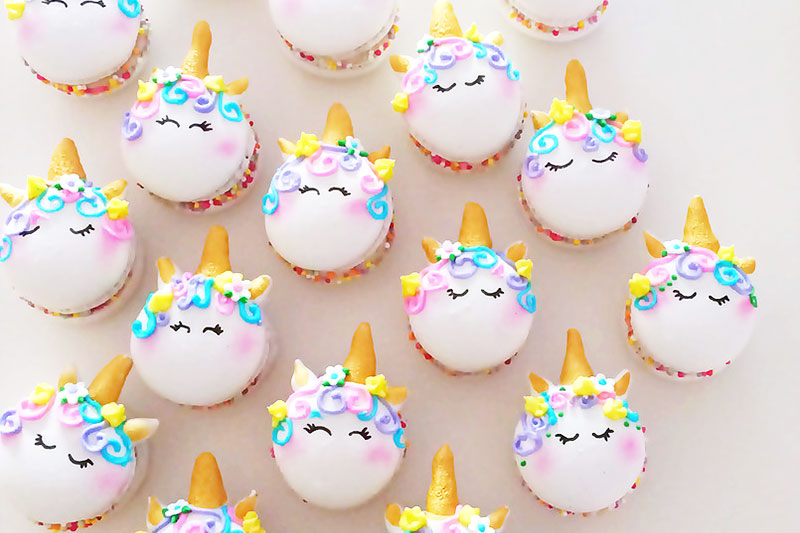 11. Unicorn wands, but of course
Sweet and savoury at the same time, these pretzel unicorn horns are the bomb.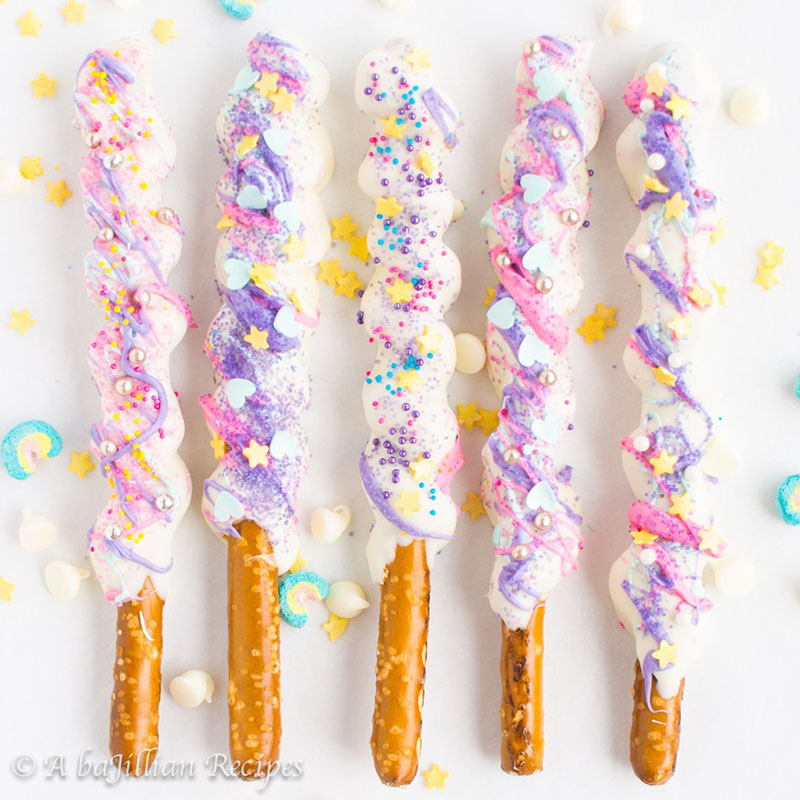 12. Pretty unicorn popcorn
Pull out the popcorn machine and get poppin' because this is the prettiest popcorn your party guests will ever be likely to see. And the best bit is this unicorn popcorn tastes as dreamy as it looks.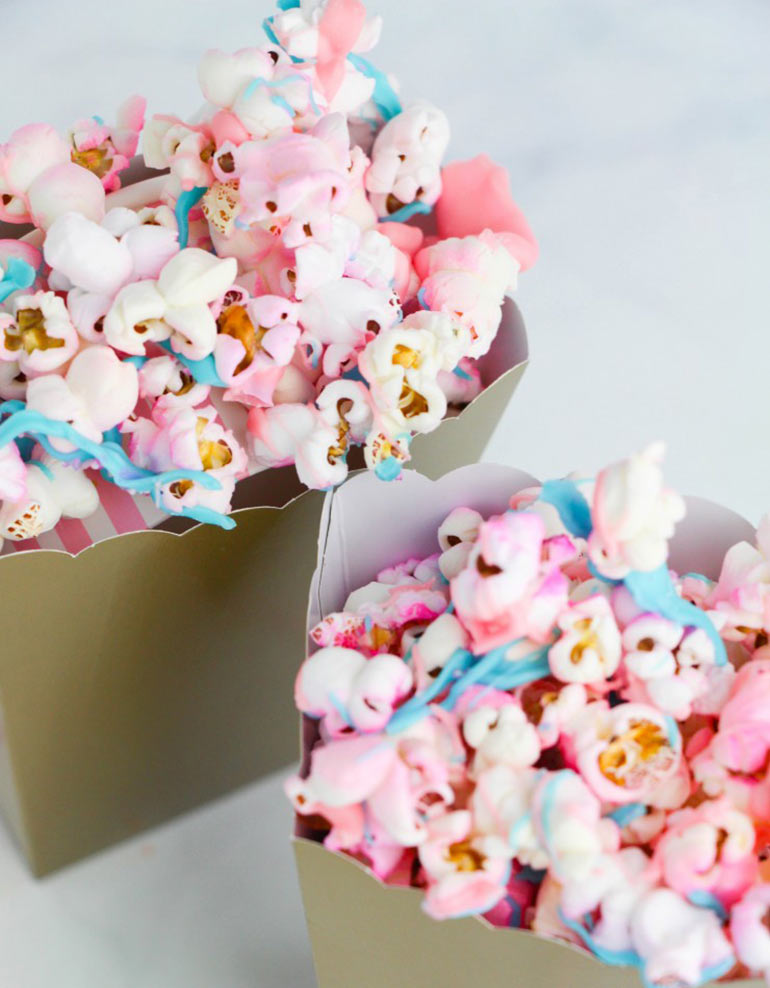 13. Unicorn toast, you had better believe it.
And for the party guest who is a fussy eater, give them the prettiest unicorn toast.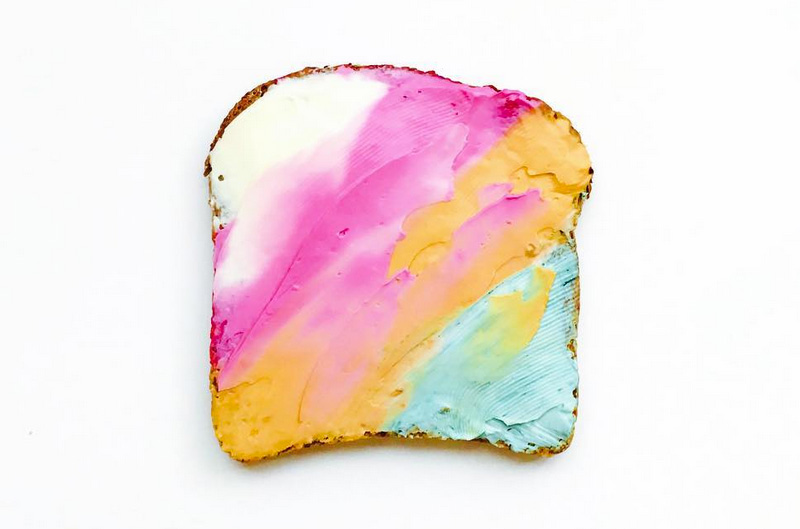 14. Fancy yourself a unicorn cheesecake?
The unicorn fun even lends itself to a cheesecake slice, we told you they're magical! Have a go yourself thanks to this Taste unicorn cheesecake recipe.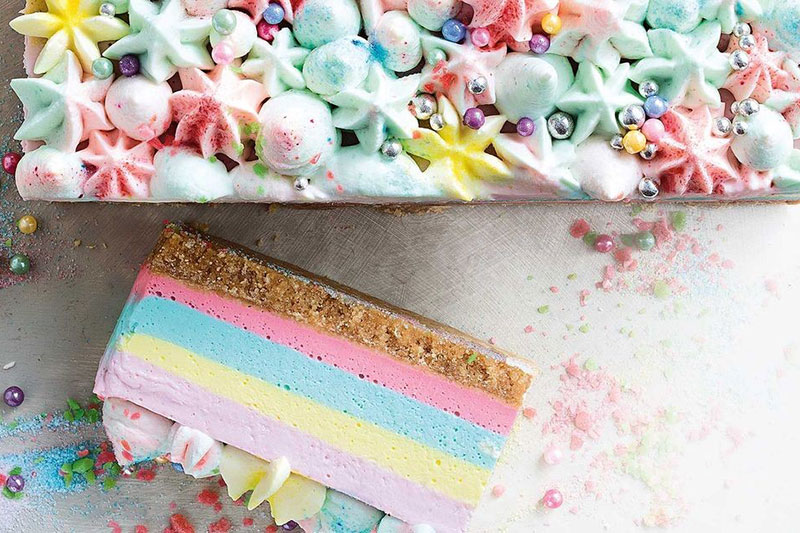 15. DIY unicorn cakes
Feel up to the challenge? There's a treasure trove of DIY tutorials on YouTube, guiding you through the unicorn cake process.
This Nerdy Nummies video gives surprisingly straightforward instructions on the decorating process. Alternatively, head to I Love Cooking – have your butter cream and piping bags at the ready!
And that is how you host a unicorn party with the best cake and most impressively delicious unicorn party foods. Enjoy!
For more fun party food ideas, take a look at these sweet rainbow party food treats.