Hosting a dinner party? We've got you covered. Here's 3 dinner party menus that will impress the guests but won't have you running around like a headless chicken! 
1. Tex Mex Dinner
This dinner menu will have your guests in pure heaven – hearty delicious dishes that are crowd pleasers for all! The blend of Mexican and American flavours will satisfy cravings you won't even know you had.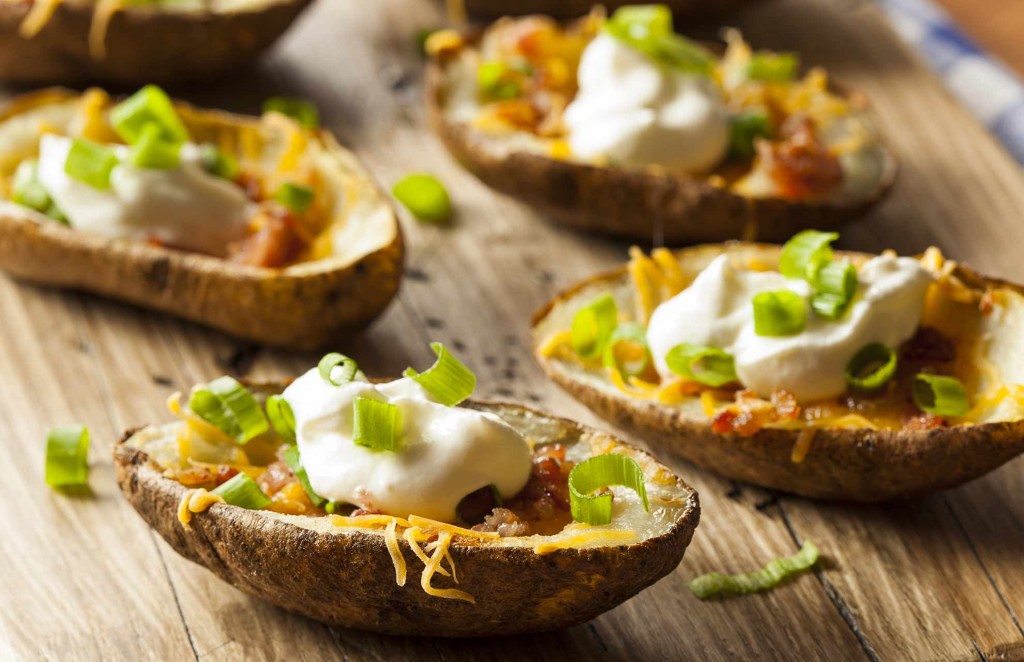 Jump right in with the deliciousness with these cheesy, smoky, bacon filled potato skins! A good old Western treat.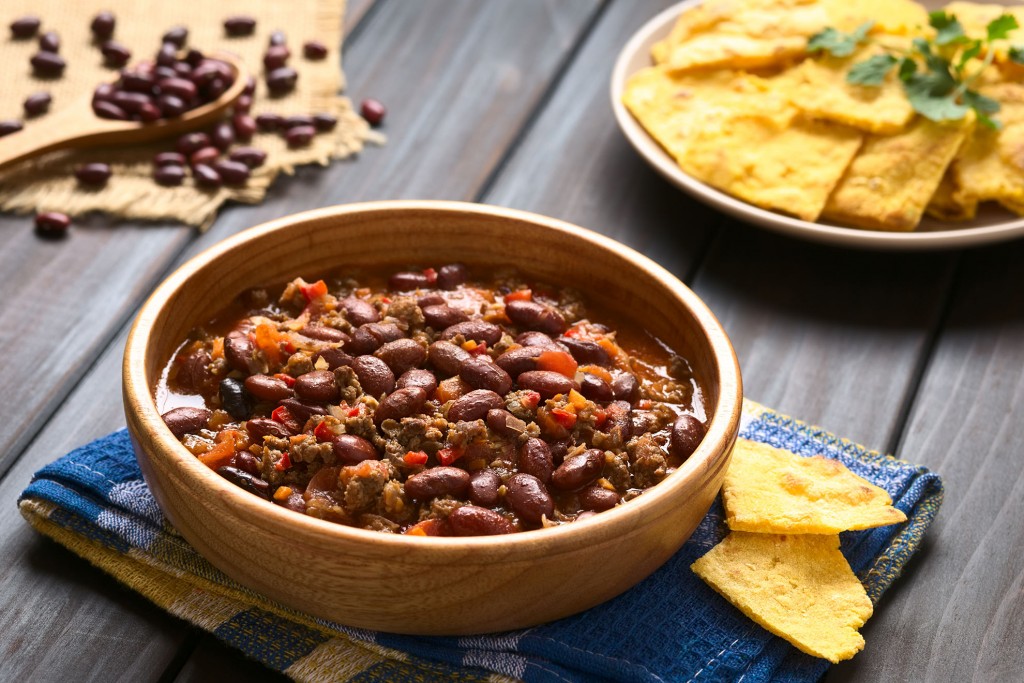 This chilli con carne recipe is the easiest and tastiest one out there. You can even make it the day before or that morning – the flavours will taste even better the next day. These make-ahead marvels make entertaining that much simpler.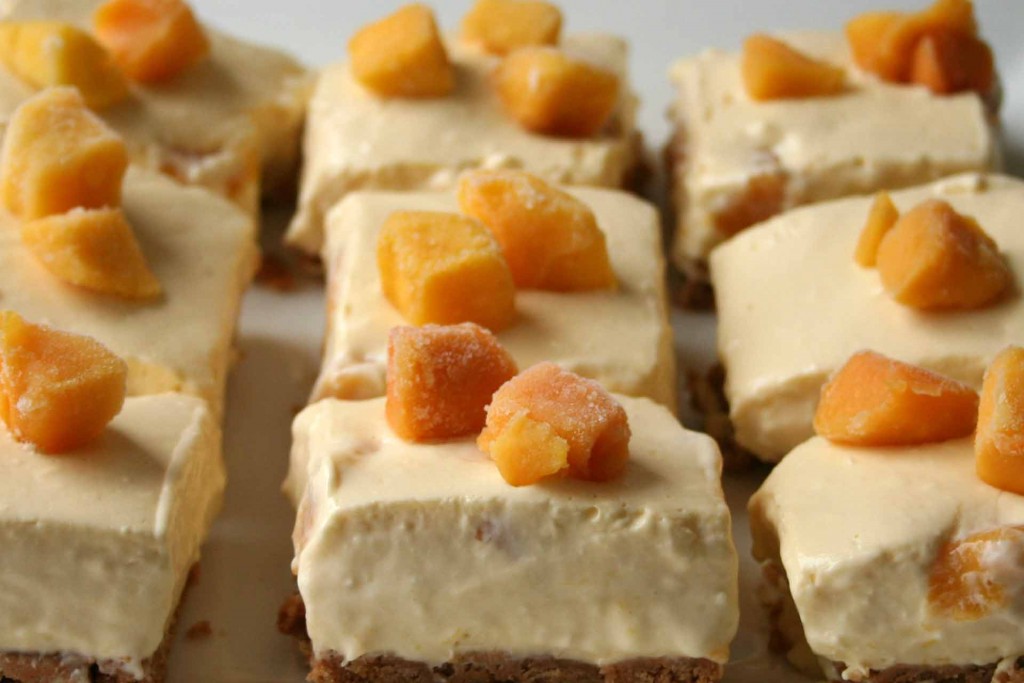 Top off a hearty dinner with a simple fruity cheesecake. Another dish you can make that morning – just serve it up and sit back and enjoy the rest of the night.
2. Simply French-Inspired
This dinner party menu will need a little more work, but it's completely worth it for that wow factor! Show your guests what you can do in the kitchen and they'll be raving about it for months.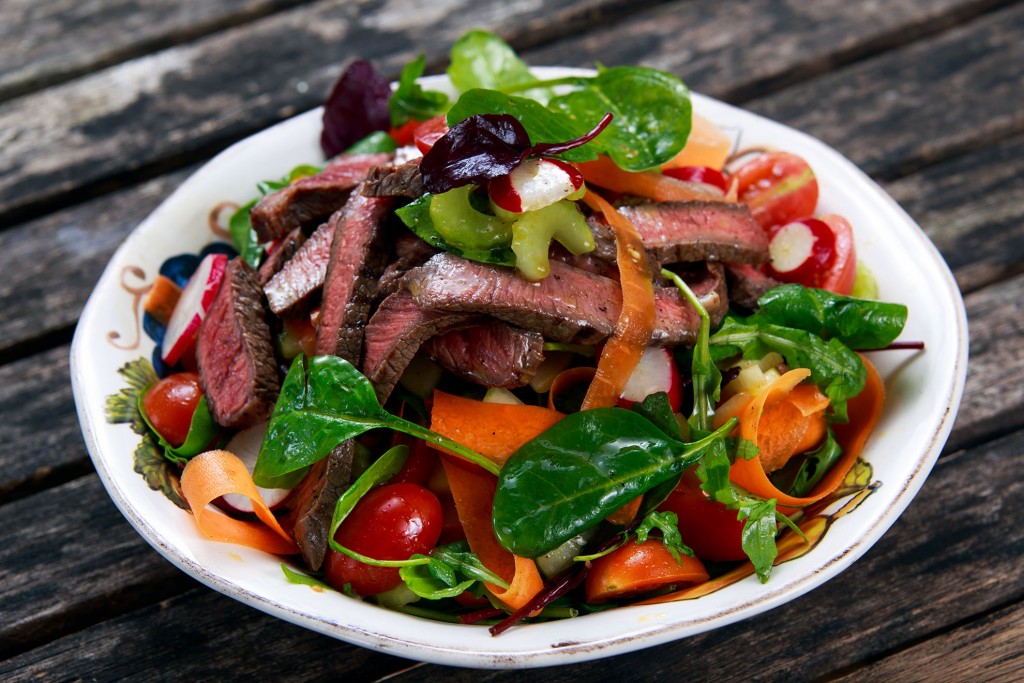 This salad is fresh, bright, and will start off those tingling taste buds with a bang! Prepare the greens and veggies a few hours ahead of time and serve the steak warm on top.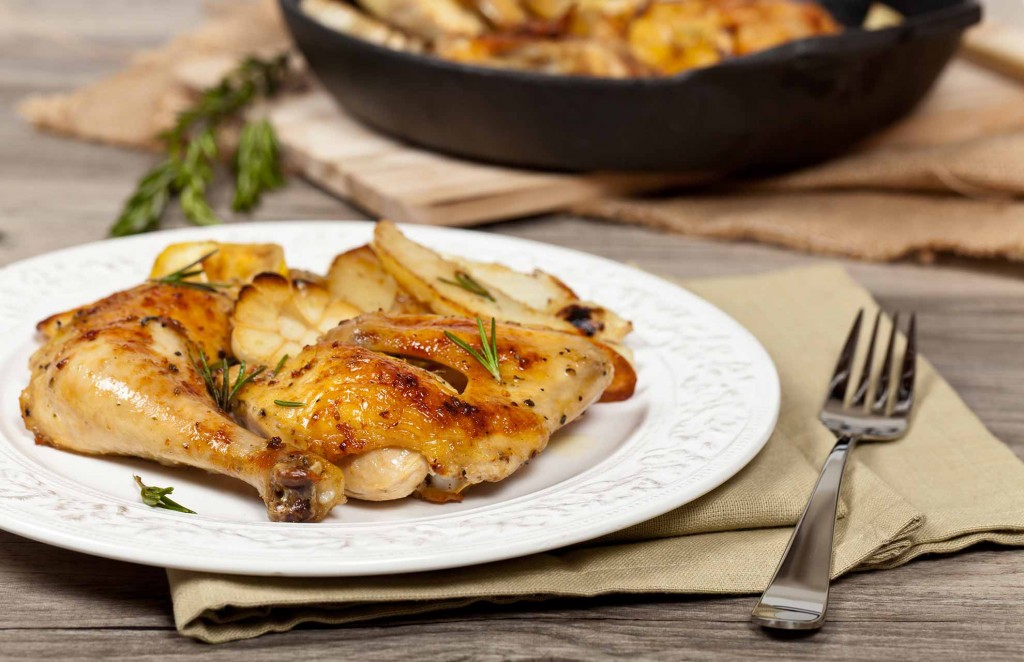 This chicken dish is fragrant, sweet and succulent – serve it with some smashed potatoes and let your guests go wild!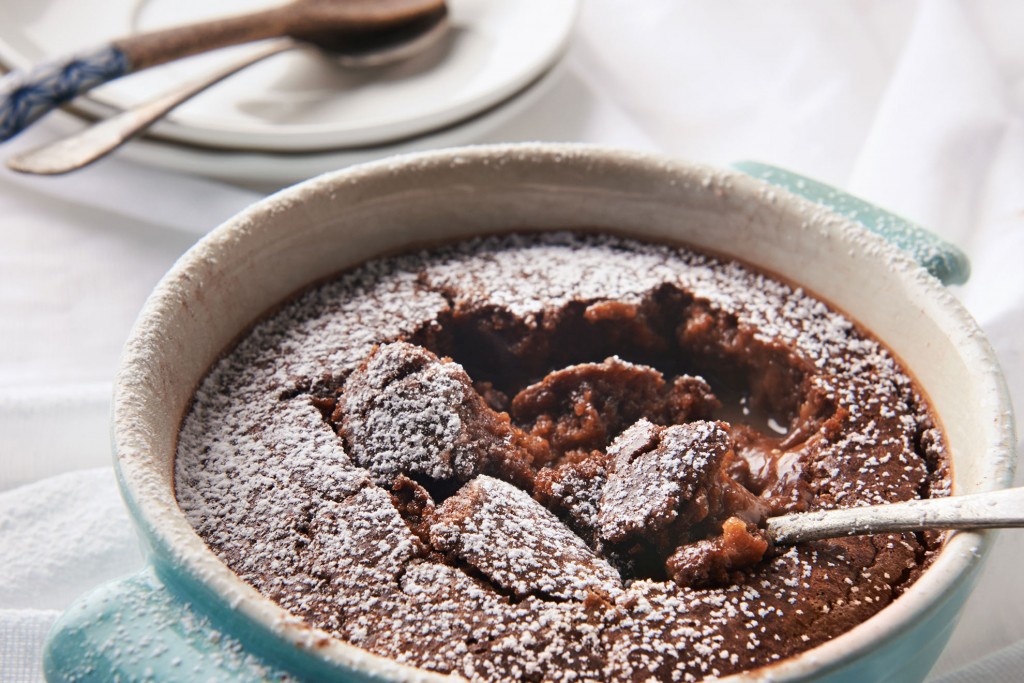 This pudding will be the luxurious grand finale that will leave your guests in awe! Make sure you practice this one ahead of time – everyone's oven is different so you'll want to get your optimal cooking time for a saucy centre. Bon appetit!
3. Veggie Heaven
Want to impress your veggie friends with some fabulous veggie dishes? You won't even realise the meat is missing!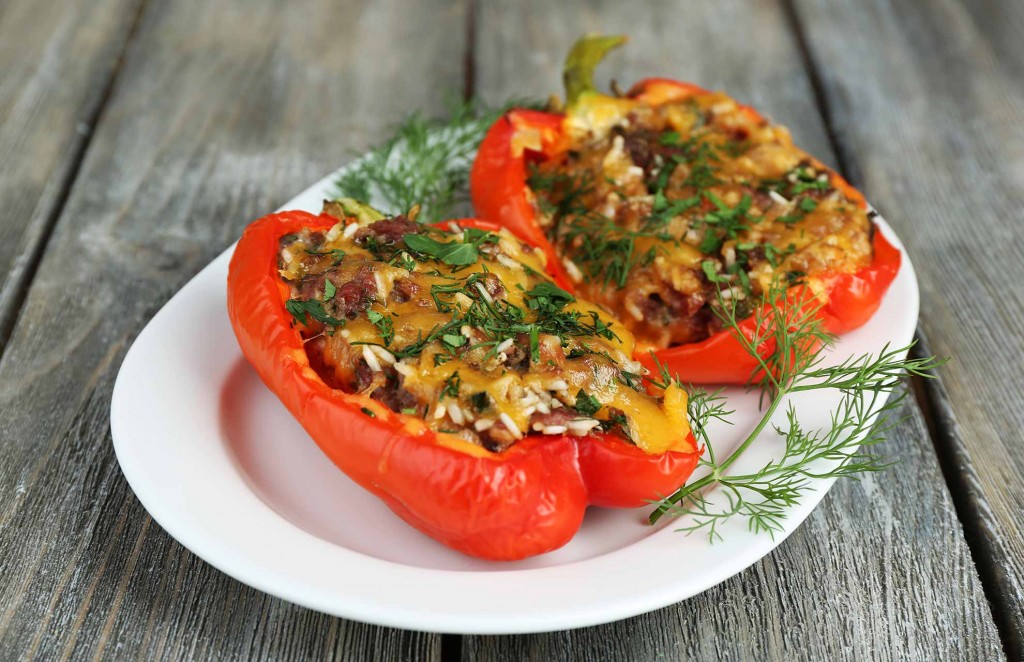 These capsicums are a Mediterranean dream. Take note that this recipe is for main meals so cut your capsicums in quarters instead of halves and serve with some mixed leaves – this will take down the portion size and serve as a perfect starter!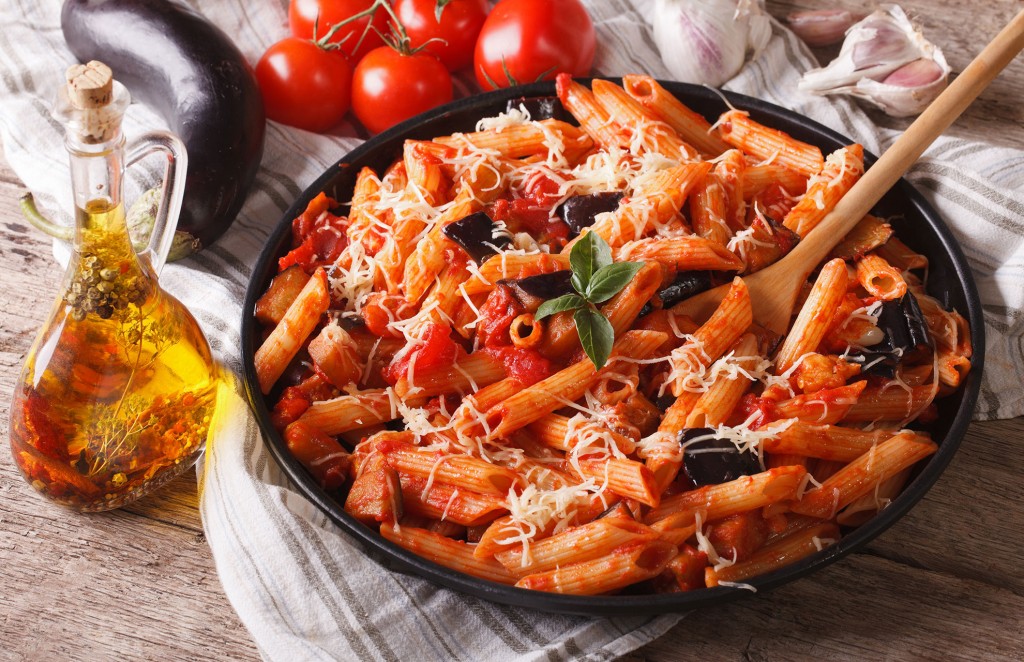 This classic Italian favourite is so simple it blows our minds! You can make the eggplant in advance or even cheat and grab some from the antipasto section of your supermarket. Just be sure to drain them in advance so they aren't adding too much extra oil to the dish!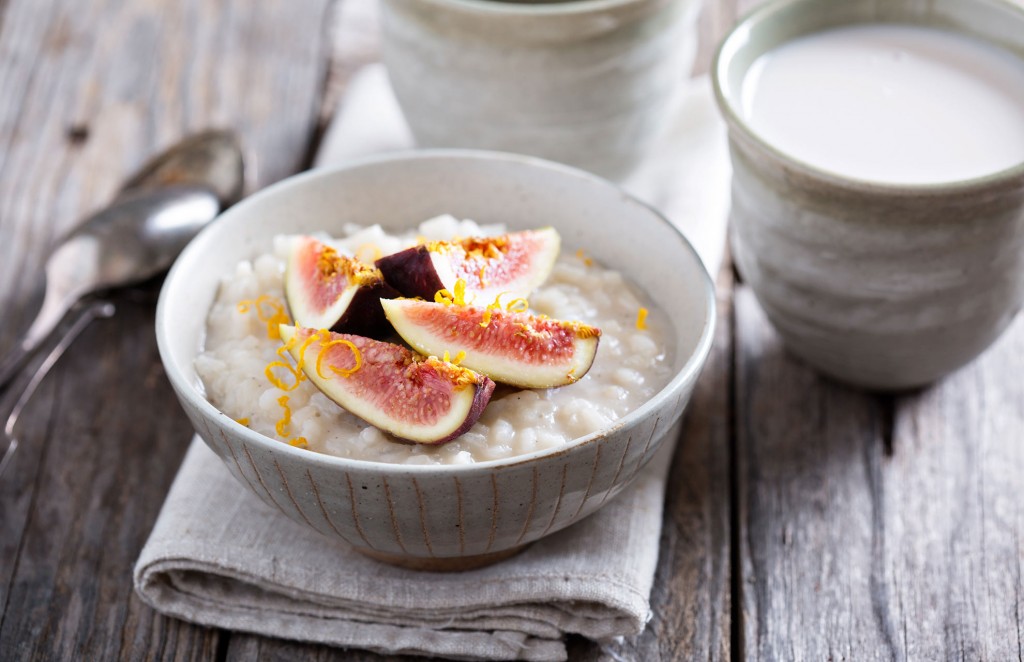 Another make ahead treat that will allow you to sit back and relax! Pile up on fresh fruits and make smaller portions, making it less filling and more fruity and refreshing.
Entertaining has never been so easy! What would be your ideal dinner party menu?