Recently we had to break our lease in order to move into our brand new, shiny home. I'm not going to lie to you – the thought of finding new tenants (and fast!) sent me into a cleaning-induced panic attack with one mission – to make our home IRRESISTIBLE to potential tenants.
Whether selling or breaking lease, you DO need to present your home as though the queen is coming. Especially in this current COVID climate.
I went hammers and tongs in cleaning and packing away all of our things in order to put our best foot front-door forward. And the extra work paid off. We had people put their applications in following the open-house and voila! Easy switch over. PHEW. Good news is, ANYONE can do it. Here's how to make it happen.
Spoiler alert: It involves cleaning like a woman possessed. But, don't worry, you've got this!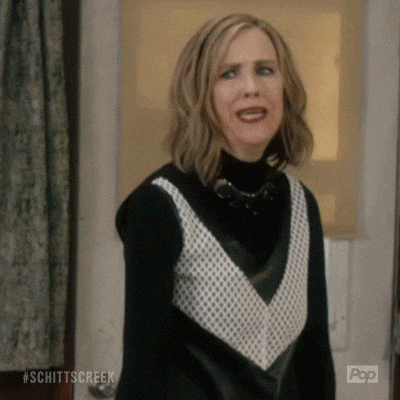 11 ways to help your case when breaking-lease or selling a home
1. Be clean!
And I'm not talking just vacuum or mop a floor. I'm talking thorough can-eat-off-the-floor style clean. Dust and wipe over skirting boards, light fittings, light switches and power points. Wash marks off walls and make your toilets sparkle.
2. Get rid of your STUFF
Clutter is the enemy. If you can't be completely free of it, box it up and put it away in storage for the timebeing. Nobody wants to be distracted with your collection of teacups, teddy bears or piles of paperwork.
3. Crystal clear windows
Wash your windows! You might not think it makes much of a difference, but it really does. Nobody sees cloudy windows and thinks yes, that's my style. Even if it is.  😉
4. Remove your personal items, channel your inner minimalist
Scale down your family photos and displays of knick-knacks – it all comes under the stuff and clutter rule. You want your prospective buyer or tenant to imagine themselves living in your house, with their things. Not being surrounded by yours. 😉
TIP: If you're selling, consider hiring furniture and a stylist to sort your spaces out. It's money well spent!
5. Tidy your cupboards
Don't think for a second that people won't be having a look in your built-ins, the pantry or kitchen drawers. These are all things people need to see and consider when looking at property, so of course, they're going to look!
TIP: Don't hide your collection of knick-knacks here!
6. Remove the crap from the fridge
Not inside the fridge, but from the top of it and the door. Streamline the look of the kitchen instantly by removing your magnet and school note collection. Easy!
7. Clear benches and countertops
Bench crap is the worst kind of crap. It's messy, makes a zone look untidy and you can't see the benches. Make sure your benches are clear of a dozen 'coffee station' canisters, the tech charging cords and the pile of mail.
TIP: Keep it simple with a bowl of fruit and a vase of fresh flowers.
8. Your nose can tell
You can smell if a home is clean and looked after, I'm sure of it. In the lead up to your open house inspection, don't cook a pungent curry or fry hot chips the day before – the smell will linger in the air.
9. Re-think your style
You might love a farmhouse country look, but many don't. Keep furniture and décor simple with neutral tones and clean lines. If you have a coffee table, style it *A LITTLE BIT* with a candle and book.
But DO NOT upend your Kmart trolley on that table.
10. Think about your pets
If you have pets they too have a smell all of their own. Put water and food bowls, pet beds and litter trays outside on the day. Clean their spaces thoroughly and give a spritz of Febreeze or Fairia to fight odours. Don't forget to do a poo-patrol outside either.
TIP: Burn a candle in the morning with a pleasant scent – vanilla, caramel or coffee are always great options. Steer clear of this candle from Gwyneth though. The fragrance will also play down the 'I've been cleaning for three days' scent too.
11. It's all about the first impressions
Think about what you see when you drive up to your house. Do you have good kerb appeal or can you just see discarded kids toys, overgrown grass and the bin out from two nights ago?
12. Finally, think about the little details:
Is it hot or cold? Set the temperature just right!
Is the oven clean?
Are there five scraps of bath soap in the tub along with all the kids' bath toys?
Are there full laundry baskets in bedrooms or bathrooms?
Is there dying fruit in the fruit bowl or pantry?
Is there mould in the shower?
Are the tracks in windows and sliding doors free of dirt and pet hair?
It's an effort to transform your well-lived-in home into a 'display' home that screams BUY ME NOW. It will most likely require several uninterrupted hours so it's a good idea to make some weekend playdates for the kids, away from the house!
But, the effort you put in could save you hundreds, even thousands of dollars in the end when breaking a lease, finding tenants or selling a home.
Good luck and enjoy your crazy, decluttering, cleaning frenzy! 
---
What to Read Next