Cool new LEGO alert! Check out these fantastic Minions, Trolls World Tour, and Jurassic World LEGO sets. We are loving them silly and we reckon so will our kids!
Lego fans and avid watchers of Jurassic World, Trolls and Minions are in for a real treat! Have a look at these sets in detail below – we're tickled pink over how fun they look!
---
For the LOVE of LEGO
I don't know about you but LEGO is a staple in our house. All three of my kids love it and have since a very young age. Heck, I still love it and will gladly sit down and build things out of LEGO with the kids.
Heaps of our favourite movies and TV characters eventually make their way into LEGO sets – Star Wars, Harry Potter, Frozen, to name a few. The latest movie-to-LEGO to grace the toy store shelves? Jurassic World, Trolls World Tour, and our very favourite, Minions.
#takeourmoneynow.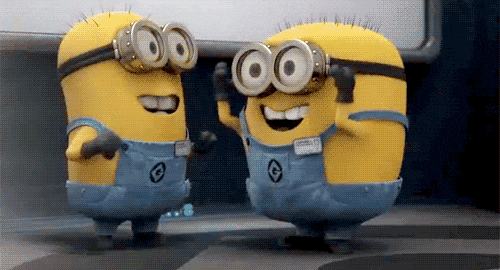 Kevin, Stuart, and Bob in LEGO form. I mean, how can anyone resist? The Brick-Built Minions and their Lair (RRP $69.99) is such is a cool idea for a LEGO set too – what you do is built the minion of your choice (Kevin, Stuart or Bob), but at the back of each minion is a hidden room – a lab, a bedroom, etc.
The set comes with three Minion figurines so kids can build then play. Plus, the Minion models are pretty big and make a cute addition to any child's toy shelf or bedside table.
The LEGO set comes with instructions for all three minions too so you can rebuild Kevin into Bob or Bob into Stuart. So cool, right? And so much extra value and playtime than traditional LEGO sets.
Minions are fun but nothing compares to the obsession our kids have with dinosaurs. Enter Jurassic World LEGO. The newest set – Baryonyx Face-Off: The Treasure Hunt, (RRP $99) is roaring with clever details and action-packed features.
Kids can help Owen and Claire pursue bad guys through the jungle in an insanely cool offroader with space for 2 Minifigures and an attachment point for a trailer that has a buildable rooftop antenna. The vehicle is ace but nothing compares to the deadly Baryonyx dinosaur figure which is fully posable and ready for action.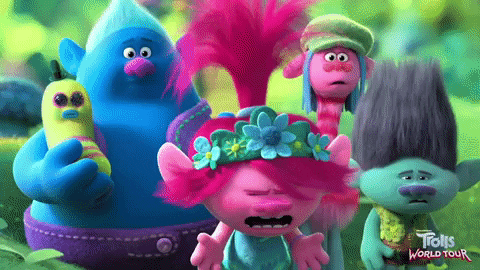 Finally, for those little Trolls fans, this Hot Air Balloon (RRP $54) is sure to inspire hours of colourful fun. This would be a blast to make AND it comes with the cutest accessories including cupcakes and hair accessories to style the Trolls' hair.
Not only can you fly away with Poppy, but Branch and Biggies are along for the ride too. AND MR. DINKLES!
Well played, LEGO, well played.
You can pick up the Brick-built Minions and their Lair, Baryonyx Face-Off: The Treasure Hunt and Poppy's Hot Air Balloon Adventure at all major toy retailers.
They are also available through the BIG W Toy Mania Sale for much lower than the RRP. Get $20 the Minions set, $10 off Jurassic World and $11 off Trolls. Score! 
---