No oven? No matter! Here's the very best of our no-bake recipes from the yummy depths of the Mum Central recipe collection. No baking required, just mix and go!
No-bake recipes are generally a whole lot less time-taking, fussing and generally all-round easier than their baked equivalents so we want to show them off! Perfect for if you're time-poor, mid-kitchen reno or it's just plain too much bother to crank up the oven.
From balls to slices and all the layered jelly cups in between – there's something for everyone here. YUM!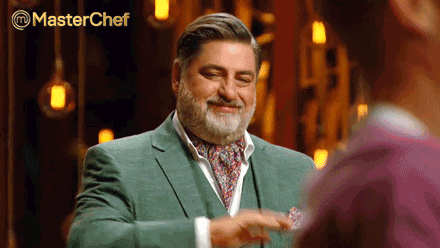 ---
11 no-bake recipes for busy mums
1. Lattice lemon cheesecake
HELLO TO MY CHILDHOOD. An oldie but a goodie, this Lattice lemon cheesecake dessert is everything that was good about growing up in the 1980s. We're completely spoilt to still be able to buy Lattice biscuits!
Oh my. Just when you thought Tim Tam biscuits couldn't get any better, it turns out they really can. Chocolate covered Tim Tam balls are set to DELIGHT YOUR TASTE BUDS PEEPS.
3. Creamy choc-chip cookie dough dip
Yep. It doesn't get any easier than this. Perfect for a Netflix marathon, dessert platter or even the kids' birthday parties. Choc-chip cookie dough dip is smooth, creamy and crunchy!
4. No-bake chocolate Easter nests
OK, disclaimer required: the chocolate eggs are the ONLY thing making these bite-size morsels Easter themed. Remove the eggs and follow the chocolate nest recipe and you're left with delicious chocolatey noodley spiders. #getinmybelly
5. No-bake breakfast fruit and nut bars
A brilliant solution to eating breakfast on-the-go, this no-bake breakfast fruit and nut bars recipe will be loved by all the family.
6. Kids lolly encrusted rocky road
There is a time and a place for controlling sugar intake and dental hygiene. This isn't it. The kids will LOVE creating this rocky road masterpiece. Let them put their own personal stamp on it by letting them choose a couple of things each in the confectionery aisle.
7. Strawberries and cream cake cups
This one really is a no-bake hack. Skip the cake making step and just wander on down to the supermarket and buy a premade cake (chocolate or vanilla will suffice … and no one needs to know). Then continue on with layering the strawberries and cream cake cups and take ALL THE CREDIT. Promise, we won't say a word.
8. Peanut butter and chocolate granola bars
It's not often we come across a muesli or granola bar which doesn't require baking, so these peanut butter and chocolate granola bars are a real treat! YUM!
9. Chocolate ripple slice
Can't decide between Chocolate Ripple biscuits, Rolos or Maltesers? You're in luck, because this slice recipe includes ALL OF THEM. Completely indulgent, this is the slice you break out AFTER the kids have gone to bed.
The easiest party food there ever was, layered jelly cups are just like a cheesecake in a cup – minus any gritty biscuit to contend with. Mix it up with different colours for a rainbow delight or keep it simple with the one. It's up to you!
11. No-bake Toblerone cheesecake
Our recent no-bake Toblerone cheesecake was an absolute winner! Rich and studded with nougat throughout, it's a Toblerone lover's dream dessert!
Falling short of this shortlist, a sure-fire no-bake dessert option is ice cream in a cone. The kids come running every time!!
---
Read more: